Guest Contributor: B-Real
The desire to attend church abandoned my heart long ago, but it wasn't until 7 years ago that I had the courage to physically walk away. My stark reality: church and all it encompassed no longer served any purpose in my life or the lives of my children.
Other than vacillating between popular Christian catchphrases like:
'god is good all the time, all the time god is good… or 'god might not be there when you want him… but he's always right on time…'
the church became nothing more than a cumbersome responsibility to me.
Excluding a few fleeting moments of feeling good under the big tent replete with empty promises and the skill of separating money from one's wallet, how is the Church even still relevant, especially with its conservative, outdated stance on things like sexuality?
The National Black Church Initiative (NBCI), a faith-based coalition of 34,000 churches comprised of 15 denominations and 15.7 million African-Americans, has broken its fellowship with Presbyterian Church USA (PCUSA) following its recent vote to approve same-sex marriage.
Homosexuality has been a hot button issue for the Presbyterian Church USA (PCUSA) since 1978 when at that time it was determined [homosexuality] was "not God's gift for humankind". However, the Church's 'moral trajectory' has steadily been on the path of embrace. PCUSA has not only embraced the LGBT community, advocated for their civil rights but they've also listened to '…stories of teaching elders and sessions who wanted to be able to conduct marriage ceremonies for same-sex couples in their congregations.'
That's admirable.
But while strides are being made between closing the gap between the LGBT (and other marginalized groups) and other churches, the chasm still exist for the Black church. "If only the homosexuals would realize they're abominations. If only they/we would allow Jesus to enter our hearts and watch him do a 'new thing' in our lives (#sarcasm)."
I am unaware of churches returning checks made to them by non "straight" members, but stranger things have happened.
Gay money, yes. Gay members… not so much.
Remember internet sensation Andrew Caldwell, who set social media ablaze with his, "I'm not gay no more", proclamation back in November 2014?
Fast forward five months and well… Andrew says he "still have desires".
Operation Deliverance: Failure.
Caldwell revealed that he felt pressured by the previous speaker at the Church of God in Christ conference in St. Louis. According to Caldwell, the speaker called gays in the church "sissies" and suggested they should "bleed from their butts."
Homosexuals are not the only point of contention in the church. Women who are not submissive to men, men who choose to walk alongside their wives instead of appointing themselves as their wives heads, and people with active libidos, all get sent to the back or hell. Doms and overactive libidos actually sound like an interesting party, but instead they wait for more judgment. And you'll be literally God Damned if you start questioning.
Any reasonable, open-minded sex positive person will see nothing wrong with the types of people outlined above. They're human. There is nothing wrong with them – until you apply the concept of religion.
As my children grew into their teenage years, I allowed my fears (thanks to church) to overtake me. I even took them to a screening of an illuminati-esque event that highlighted the satanic agenda in R&B and hip-hop music "the Truth behind Hip Hop". Instilling fear within them was effective, which in turn, turned them into conspiracy theorists! We collectively destroyed our secular music CDs symbolizing our further commitment to Jesus.
I love music. Inevitably, I longed for secular music.
I would listen to gospel at home with my children and once out of earshot, I would crank up my secular music in the car on the way to or from work. I cannot live a life of duplicity, so I slowly 'reintegrated' secular music into our home. I was honest with my children, telling them that the music would not accelerate us into a life of crime, nor are our musical choices an indicator of who we are in totality. They agreed. Internal conflict (cognitive dissonance) was my rhythmical oft superfluous sidecar as it pertained to church and religion.
Listening to colorful and verbose sermons, attending workshops and reading books on the submission of women, the beauty of marriage, even the talk about heaven was eventually met with a gastrointestinal response. You can't pray away sexual abuse, mental illness, domestic violence, cancer, or "the Gay". Much like the Republican party, the church continues to peddle backwards – but the Black church seems to be racing back to the dawn of time.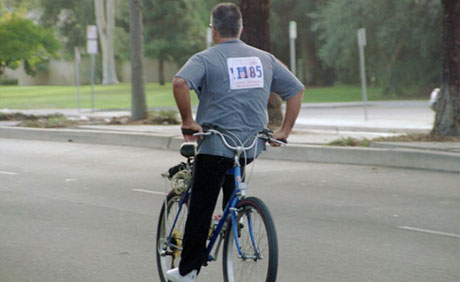 It may give the appearance of progress, but it's slow receding nature emerges and is often short-lived.
My friends and loved ones still attend church. They are male and female. They are gay, straight and somewhere in-between. They are young and old. They are employed and retired. They are rich and poor. They are feminists and conservatives. They are leaders and followers. They love hard, fight harder and are productive members of society. Each one of them stands on a platform of contraction against the church, each of them greater than the single ideology that binds them to this meeting place. However, just as my reasons for leaving are personal, I'd imagine so are theirs for staying. I'd argue that on any given day as individuals, that they were greater than their religious whole [the church]. If Jesus ever existed, my loved ones are his better examples than the canonical enforcers of dogmatic shackles that claim to channel his word for a price. They cement the church to the shoes of biblical bigotry that will find its way to the bottom of the sea of oblivion.
Change now – or… Just Bye!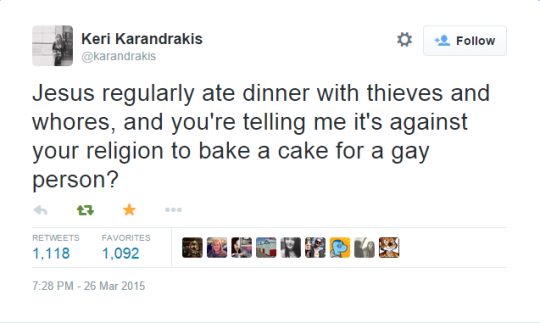 Thanks B!