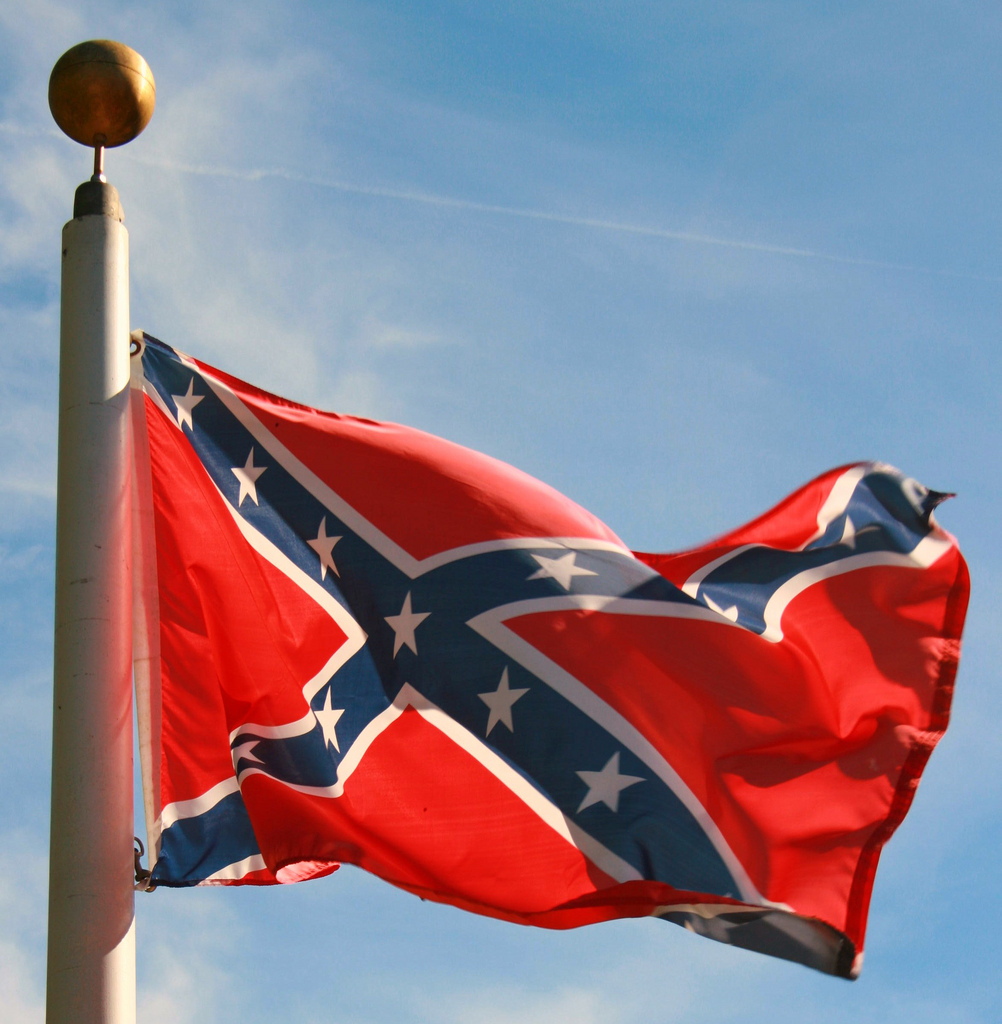 The flag WAS down in South Carolina for about an hour. Hope of it staying down was dashed pretty quickly. It's back up. As previously noted:
A black woman was about halfway up the more than 30-foot steel flagpole just after dawn Saturday when State Capitol police told her to come down. Instead, she continued up and removed the flag before returning to the ground.  The woman and another man who had entered the wrought-iron fence surrounding the flag were arrested.
Yes, she took it upon herself to do something about it. When the governor initially said she would not, and when the US Senator who was supposed to represent his entire constituency also said he would not, she took down the flag.
It happened Saturday morning June 27. The woman, who has been identified as Bree Newsome, climbed the flagpole and took it down. South Carolinians were pissed, with commentators calling her action a traitorous act of terror. Her actions. Ferguson Action, the group behind taking the flag down, says it's been planning the event for a week, ahead of a White Supremacy rally scheduled for Saturday at 11 AM Eastern near the Capitol, just days after victims of Dylann Roof were buried.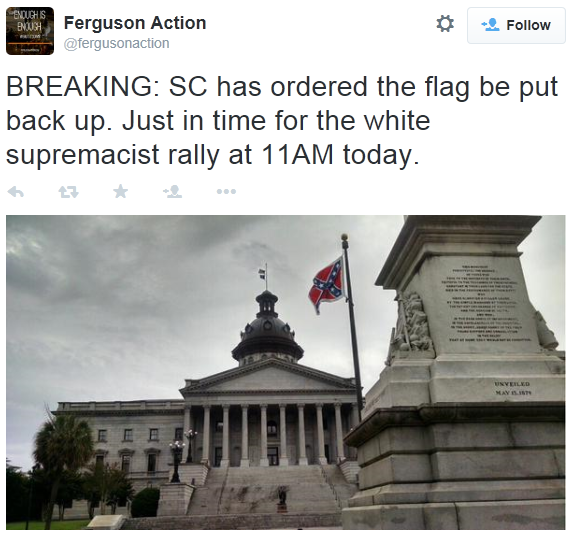 Regardless, the flag is back up in South Carolina. The group, Defenders of the Confederate Cross,  has invited hundreds of people to attend a Saturday protest at the South Carolina Statehouse in Columbia.
"Lets make our stand and show overwhelming support to keep the flag where it is or place it back on top of the dome!" says the invitation. At mid-morning, 42 people had replied that they would attend.
The League of the South is also planning events this weekend:
"I would like to see several thousand people," said Pat Hines, head of the group's South Carolina chapter.
Message heard South Carolina, regardless of the black state worker you ordered to put it back up.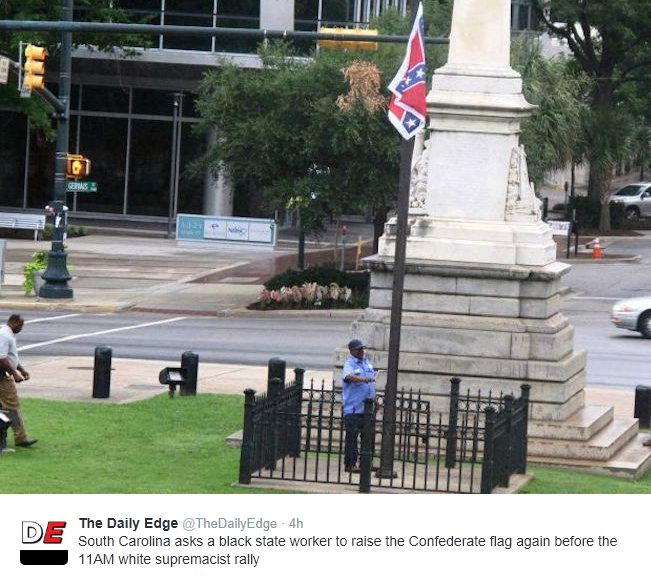 Fly your flag but be honest about it.
Edit: I'm upset about this, partly because I allowed myself to hope. Just as quickly as I published news that it was down, a friend tells me it's back up. They didn't drag their feet at all. No bureaucratic red tape or shuffling, no comments, nothing. Just another F*ck you to the rest of us. I read the statute – true, it couldn't be taken down, I understand that. But it was down. Show me the statute saying it had to go back up! Bree, wow, that's courage. That's also hard work. I assume she worked up an appetite. I wonder if the South Carolina cops that arrested her bought her burger too.
If you want to help Bree Newsome, the flagpole liberator, you can donate here:  https://www.indiegogo.com/projects/bail-for-bree-newsome#/