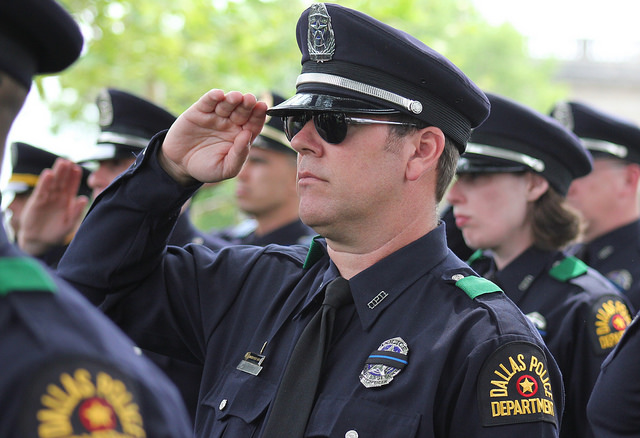 After the murder of five police officers in Dallas, many that follow law enforcement trends were increasingly concerned with the steady departure from the Dallas Police Department, especially given its years of rebuilding relationships in the community. In July, the largest transfer class was sworn into Ft. Worth, prompting many Conservatives to cite the Ferguson Effect (a theory that suggests that given increasing scrutiny of police officers, police would fail to police) as its cause.
The theory also claims that anti-police sentiment would further agitate friction between police and civilians, also resulting in less effective crime management and increased violence. The supporters of the theory cite increased violence since the Dallas murders, but omit that the first quarter of the year had significantly more murders attributed to a rise in drug related murders (41 through March, 2016), not the deaths of police. However, the recent announcement of Dallas Police Chief's retirement in October spawned a new spotlight on another possible cause.
The Dallas Fire and Police $2 Billion dollar fund is in peril:
"This pension system is navigating its way through uncharted territory," said board chairman Sam Friar. The board also publicly acknowledged on Monday that the pension fund has been besieged with retirements in recent weeks as the fund's situation has become more dire.

Since Aug. 11, when a slate of proposed cuts to benefits to prop up the fund was made public, about $220 million in payments were distributed. Another $82 million in payments went out since last week, Sept. 21. More than 80 retirements are up for approval for the Oct. 13 board meeting, pension officials said. There are about 14 in an average month.
The October 13 board meeting also coincides with Chief Brown's retirement date.
So although I'm sure that somewhere, some officers may be rethinking their long term career strategies, it doesn't appear to be the case in Dallas. Given the Chief's success, as highlighted by Donald Trump's recent Presidential debate, the problem with police funding should also be addressed in any equation about the department's future success or failures.