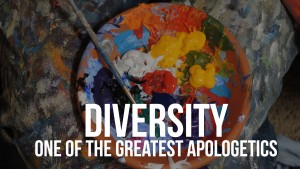 When people build together, there is something spiritual about it. Building something with other people can be a reflection of God's kingdom. There is something supernatural about building and I believe this because God himself builds. He has uniquely designed us to build and when we do, we can make room for moments where heaven actually touches earth.
Together we are able to accomplish greater things than we ever could as individuals. There is more beauty in the harmony of young and old, black and white, mixtures of cultures and traditions than there is in any one component apart from the others. Who wants to draw a monochromatic picture when we have such vibrant colors at our disposal?
There is a nod to the majestic design when we come together and build as one. It transcends the lies that culture would have us believe and it offers to the world around us something that it simply can not walk in the fullness of without Jesus at the center.
One of my good friends, Seth Trimmer, recently unpacked this concept at our church. He described diversity as a taste of heaven on earth. He depicted the taste like a Costco sample, one of the hearty samples that allows all who partake to receive a glimpse of the goodness to come in the fulfillment of an everlasting kingdom. All sharing in the fruit of that labor and all sharing in a sample of the fullness of God right here on earth.
This is not just a privilege but it is a critical responsibility and we must steward it as such. Diversity is hard and we are called to persevere through the desire to be comfortable and quit. We must set our sights on the incredible view of the kingdom and walk in our calling as image bearers of a God who builds. In a world of deconstruction that is split up between Democrats and Republicans, citizens and immigrants, blue collar and white collar; we have the opportunity not to simply live without interference, but to live in the fullness of working together and building together.