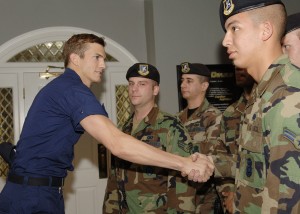 Time to check the news again and see what the media is feeding us. Today's news isn't dominated by Ferguson, as it was just last week, it seems to be a political day. Top stories including the nomination of Ashton Carter for Secretary of Defense, Rand Paul's candidacy for President, and John Boehner's partisan wrangling.
There was no top-billing for #GivingTuesday, that admirable attempt to get people to donate to charity after spending all their money on gifts on Cyber Monday, Black Friday, and now Black Thursday… My favorite charities are below, what are yours?
So what was in the news that was so important? As noted, political announcements seem to be the news of the day. Fox News was predictably promoting their partisan agenda by bashing Obama and promoting Boehner. MSNBC arguably was partisan as well by promoting an extremely predictable candidacy for Rand Paul, a candidate who is likely, at best, to take votes from Republicans. The BBC headlined the only interesting political announcement – a new Secretary of Defense. But technically that nomination was the number two story. Their #1 story was Stephen Hawking saying AI could destroy us. We love you Dr Hawking, but The Terminator came out in 1984. AI, Aliens, or our own destructiveness… will any of that kill us before a cosmic impact/irradiation? It's not so much a question of if they could kill us but which one will win the race to wipe out humanity… <sigh>
What about CNN and Al Jazeera? CNN reported on the capture of the wife of the top ISIS leader. That's right, Al Baghdadi's wife. CNN reports that this woman was a "powerful figure heavily involved in ISIS". Apparently women are totally respected by Islam. That's the only conclusion that can be drawn from that headline… Today's "WTF does that have to do with anything?" Award for irrelevant nonsense in a top news feature goes to CNN for reporting on the heritage of British Monarchy. And finally Al Jazeera reports on the aging US population. So congratulations to Al Jazeera for winning today's award. The "
Hmm… I might actually need to read that
" award for insight and relevance. It's an interesting view not of rickety and irrelevant old people but active and interested retirees that still want to contribute and care for each other.