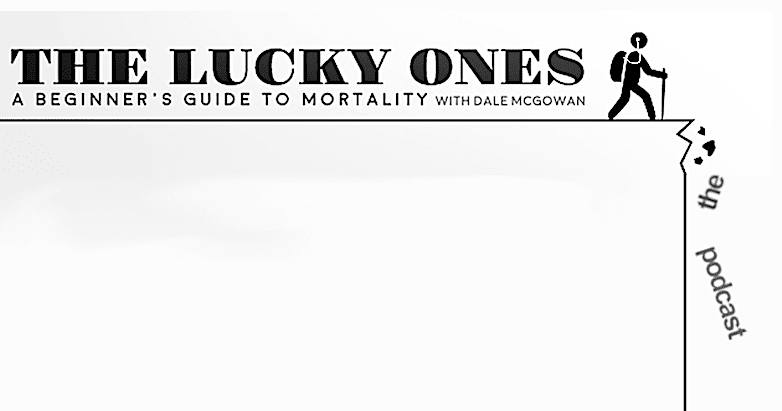 There's nothing as pathetic as the blogger who comes back after a hiatus with a breathless apology. Nobody noticed, I want to say. Now play your little cymbals, monkey, or don't. Either way, it all ends in darkness.
Ooo, lemme start over.
While I was away, I launched a podcast called HOW MUSIC DOES THAT. In the process, I fell hard for the medium and decided to explore podcasting further in 2019. I made a pilot for a nonreligious parenting show called RAISING FREETHINKERS, which you can check out if you'd like.
I also made a pilot that relates to this blog. THE LUCKY ONES explores an aging atheist's complicated relationship with death through humor and philosophy. It's not so much based on this blog as they both descend from a common ancestor — a book I wrote in 2005 but never published about my midlife contemplation of death during a six-month sabbatical hiking in Britain. This blog has cherry-picked that text. If I continue beyond the pilot, the podcast will be a complete serialization of the book.
I'm spending December deciding which combination of the three podcasts to continue with in 2019, and I'd appreciate your help. Here's the pilot for THE LUCKY ONES to download or listen on the page. Is this something you'd like to hear more of?
Listen to "Ch 1: In Which the Author Dies, and Someone Else has to finish writing the Book" on Spreaker.