Episode 6 of The Lucky Ones podcast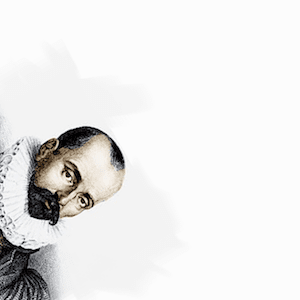 Text excerpt
I continued reveling in the silence of Wapping, a district with the appearance of former stately elegance now slightly mortified at its own decline. It's one of my favorite looks, one I plan to adopt myself someday, should my stately elegance ever slip. Soon it was clear that I was passing through a checkerboard of uncertainty and transition. This is the Docklands, Britain's main portal to and from the world for a century, alive with industry, stinking of fish and fishermen, a continuous two-way avalanche of cargo and passengers in and out of the island.
But that thriving century is long gone. By the time the Nazis bombed the Docklands to splinters, then bombed the splinters to dust, Britain's own planes had already made the shipyards a lot less vital. After the war, the whole area slid quickly and decisively into obsolescence. Only in the 20 years or so before my hike had urban renewal taken its uneven steps through the London docks. I'd walk through a mournful, abandoned street, then turn the corner into a block of shiny-new gentrified townhomes, followed by more sad, uncertain muddle, back and forth, block by block across the Docklands.
Suddenly the Path returned me to the river, and the happy brashness of the Canary Wharf development ended the block-by-block debate. Canary Wharf at luchtime is all stainless steel, cafés, clinking glasses and laughter, peppered with the simultaneous performance of every piece Mozart ever wrote for cell phone, all under the enormous blue-grey optimism of Canary Wharf Tower, the tallest building in Britain, tucked under the arm of the Greenwich Reach, a dramatic horseshoe bend in the Thames.
I don't know what it's like at eight in the morning or six in the evening, but at lunchtime, the Canary Wharf district is as relentlessly upbeat as its yellow-feathered name, this happy little zone celebrating its successful rebirth with a perpetual midair fist-pumping woohoo! of open-air restaurants and laughing businessfolk eating seared tuna and radicchio on the company dime, a continuous generator of overly-long, breathlessly-descriptive sentences if ever there was one.
On the company 10p-piece, I meant to say.
Once again, it's the architecture. You can't pass through this Prozac-on-the-Thames around noon without feeling a new spring in your Sperries. I felt a second wind blowing me downstream on the final leg to Greenwich.
It was only after I was well out of sight of the Canary Wharf development and making my way through the half-developed Isle of Dogs area that I realized how sincerely I needed to pee. A depopulated common called Mudchute Park presented itself, devoid of both facilities and human people but redolent with high grasses. Excellent – a backwoodsman like myself pees on the very concept of "facilities." I wandered casually into a patch of tall grass and gratefully killed a small portion of it. If I were Pepys, I'd have written about it.
Hey, I just did.
Pepys was an inveterate recorder of his every leak, but no one who has suffered from the stone would ever wonder why. For chronic sufferers, every pain-free tinkle is cause for one of those fist-pumping woohoos. Montaigne himself had said he'd have traded his chronic stones for just about any torture, up to and including…
"Zat is not what was said, not exactly so."
I nearly jumped out of my skin. I zipped up quickly and looked around.
"Hello?"
"…"
Somebody had just spoken to me from inches away, right during the final shake. I swear, I never get away with anything: illegal U-turns, peeing al fresco, misquoting philosophers – somebody is always there. But my accuser was gone.
Someone is messing with me.
Listen to the complete episode: