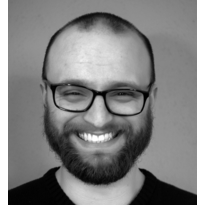 Matthew Tyson is a Catholic convert, writer, and English teacher living in Alabama.
In 2013, after a great period of spiritual wandering, he converted to the Catholic Church. Shortly thereafter, he founded the Mackerel Snapper Blog.
In his free time, Matthew enjoys hiking, kayaking, reading, and spending time with his wife and children. He is an avid fan of Star Wars, 007, the Crimson Tide, and the Pittsburgh Penguins.
You can email Matthew at matthewallentyson@gmail.com and follow him on Twitter at @tyson_matttyson (Tweets are not strictly Catholic related).