The Pro-Life Union of Greater Philadelphia will host the "Philadelphia March for Life" on Saturday, January 23, 2021. This event is a rally bringing together people from all over the Delaware Valley to stand up for life in all of its stages from conception until natural death.
Pro-Life March Begins With Mass
The event begins with Roman Catholic Mass at the Cathedral of Saints Peter and Paul in Center City Philadelphia at 9 a.m. ET with Archbishop Nelson Perez. All are welcome to attend Mass! The address of the Cathedral is 1723 Race Street, Philadelphia, PA 19103.
The March begins at 10:30 a.m. ET. Marchers will walk together to the Women's Center where over 6,500 abortions are performed per year. The starting point of the March is 17th Street and Race Street, Philadelphia, PA.
Speaker Line Up
The "Rally for Life" is the final destination and will be at Independence Mall and will be concluded here. Wonderful pro-life speakers will be featured at the rally.
Speakers include: Allison Centofante, Jason Jones, Dr. Monique Ruberu, Herbert Lusk III, Ashley Garecht, music by Jack Terzian, and sponsored by the Office for Life and Family at the Archdiocese of Philadelphia. It is sure to be a day to be remembered as people will gather to pray and peacefully make a stance for life.
The St. Raymond Nonnatus Foundation for Freedom, Family, and Faith is happy to be a part of the event. The foundation makes outreach to families in crisis and families affected by divorce and separation. Learn more about them at Nonnatus.org.
Please let your friends and family know about the "Philadelphia March for Life" by sharing this article, and please pray for all of the attendees and most of all for an end to abortion and a respect for all life from womb to tomb. Please go to to Pro-life Union's website at ProLifeUnion.org to learn more about the March and about the great work of this non-profit standing for life.
About Our Guest Blogger
Anne DeSantis is a wife and "Mom" from the Greater Philadelphia area. She and her husband have two daughters whom she homeschooled for many years. Anne is the Director for the St. Raymond Nonnatus Foundation for Freedom, Family, and Faith associated with the Mercedarian Religious Order (www.nonnatus.org).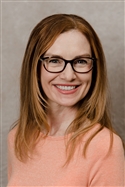 She is a 55+ Model/Actress, and a writer for www.CatholicMom.com, CatholicLane http://www.catholiclane.com . and She is praying for all of your intentions daily. Anne invites you to share your stories of faith with her. See her personal website at www.annedesantis.com.