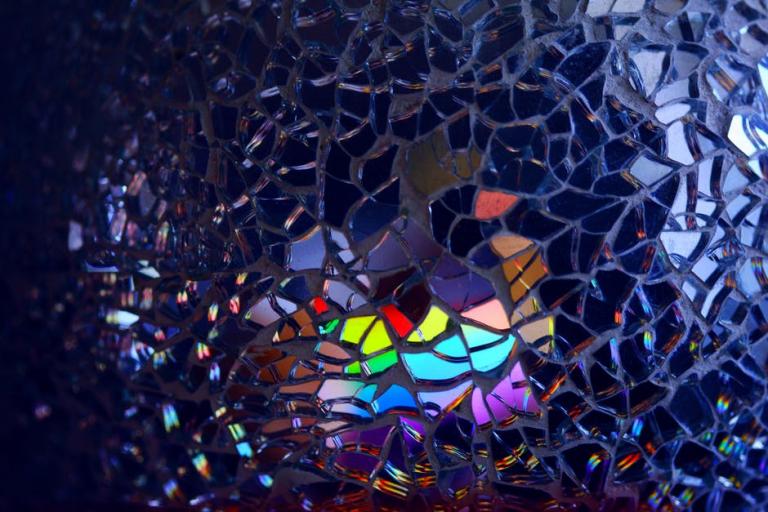 Today is the celebration of the Blessed Virgin Mary, Mother of the Church, in the General Roman Calendar.
What does it mean to recognize Mary under this title? I think so often when we visualize the Church, we imagine a building such as St. Peter's Basilica in Rome. We may even visualize our own parish, whether it be a large inner community or a tiny country hovel.
But I challenge all of us (this includes myself) to picture a person. Picture a member of the LGBTQ community. This person could be a celebrity like Elton John, Ellen Degeneres, or RuPaul. This person could be a historical figure like Alan Turing, Oscar Wilde, or Sally Ride. This person could be an activist like Zanale Muholi, Sylvia Rivera, or Harvey Milk. This person could be your cousin, your sibling, your neighbor, or yourself.
In a world so divided by hate and violence, can we at least agree that our Mother, the Mother of the Church, loves ALL OF US?
She loves the queer, the nonbinary, the lesbian, the gay, the transgender, the bisexual, the straight, and everything in between. She is especially tender toward the most despised, the most forgotten, the most ignored. So often, this is our LGBTQ community. This excerpt from today's gospel gives even more context for this motherly embrace:
Standing by the cross of Jesus were his mother
and his mother's sister, Mary the wife of Clopas,
and Mary of Magdala.
When Jesus saw his mother and the disciple there whom he loved,
he said to his mother, "Woman, behold, your son."
Then he said to the disciple,
"Behold, your mother."
And from that hour the disciple took her into his home.
After this, aware that everything was now finished,
in order that the Scripture might be fulfilled,
Jesus said, "I thirst."
There was a vessel filled with common wine.
So they put a sponge soaked in wine on a sprig of hyssop
and put it up to his mouth.
When Jesus had taken the wine, he said,
"It is finished."
And bowing his head, he handed over the spirit. (John 19:25–30)
This moment in scripture is so crucial to our understanding of mariology. She is our Mother because Jesus gives her to us. According to the official decree from the Congregation for Divine Worship:
[The] Mother standing beneath the cross (cf. Jn 19:25), accepted her Son's testament of love and welcomed all people in the person of the beloved disciple as sons and daughters to be reborn unto life eternal. She thus became the tender Mother of the Church which Christ begot on the cross handing on the Spirit. (https://press.vatican.va/content/salastampa/it/bollettino/pubblico/2018/03/03/0168/00350.html#ingD)
In non-Vatican speech, this simply means that Mary became the Mother of the Church—that is, the members of Christ's Body—during the crucifixion because she accepted the challenge we all receive as disciples: the challenge to love. That is, essentially, what Pride Month is about, isn't it?
This document goes on to state that "Christ, in turn, in the beloved disciple, chose all disciples as ministers of his love towards his Mother, entrusting her to them so that they might welcome her with filial affection." Jesus wants us to accept Mary with love as her children. We're entrusted to her, but that doesn't mean that we have to choose her.
For so many of us—and perhaps most especially those who are from the LGBTQ community—we were brought up to feel obligated to love our mothers but were not always loved in return. I know that I can relate to this, not feeling good enough to feel loved by my mother.
However, Mary's love is not conditional.
It's not dependent upon our social status, our financial status, our relationship status, or our "faith" status—whether we're "practicing" Catholics or not. Regardless, we are her beloved children.
Will we accept her embrace today and, in a special way, this Pride month?
Image Credit: https://www.pexels.com/photo/multicolored-broken-mirror-decor-1407278/