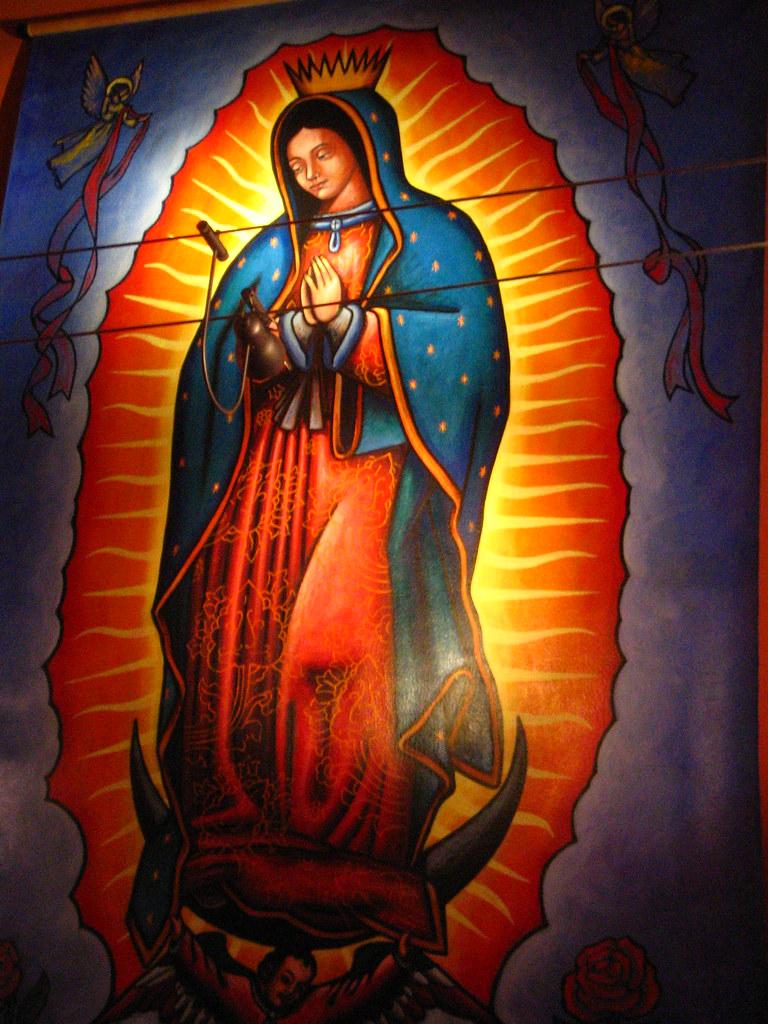 Social media is at its best a helpful tool and at its worst a cesspool of all that's wrong with the world. And, between those two extremes, it is a way to gauge human inconsistencies and ironies. 
Such was the case yesterday, December 12th, the feast of Our Lady of Guadalupe. 
While I feel uncomfortable and awkward sharing my political opinions online, others don't have this problem. So I was surprised when Catholics who normally post positively about the Trump administration's interactions with Mexico, and how we need to build a wall along the southern border, were posting quotes from Our Lady's appearances to St. Juan Diego in 1531, accompanied by various renditions of how her image was captured in the fabric of his tilma. 
Their sudden zeal for Our Lady of Guadalupe was just that—sudden and unsettling. 
Catholics embrace Mary as their spiritual mother, so her apparitions feel as universal as her love and intercession. But her appearances are particular, too. They happen in a specific time, place, and for a specific purpose. 
Her appearance at Guadalupe was instrumental in converting the Aztec people of Mexico to Catholicism, the religion of their conquerors, and to giving hope to those who were being oppressed under a violent and militaristic government. If you read a translation of her words to St. Juan Diego, her language is that of a mother, not a conqueror or a preacher. She referred to St. Juan Diego as her dear son. She said, "…I am truly your merciful Mother, yours and all the people who live united in this land and of all the other people of different ancestries, my lovers, who love me, those who seek me, those who trust in me." 
All the people who live united in this land. All the other people of different ancestries. 
And it makes me wonder, what would happen if these apparitions took place today? 
By all means celebrate Our Lady of Guadalupe's feast, what she did for the people of Mexico, and what she has done for the entire Church. But don't forget to whom she originally spoke and what she had to say. 
And don't forget that we are all her children, regardless of where we're from or what any government says about us. 
Image Credit: https://www.flickr.com/photos/spine/375154807