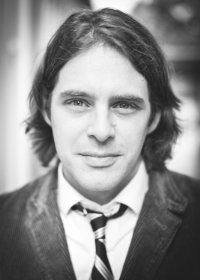 Timothy spent the last two years living in Oxford, England studying beauty in the works of C.S. Lewis. He is a PhD candidate at King's College London, under the supervision of theologian Alister McGrath. His doctoral research examines beauty in the works of C.S. Lewis. His thesis: To The North: A Study of C.S. Lewis's Language of Beauty.
Timothy is a popular writer and emerging C.S. Lewis scholar. He co-authored the critically acclaimed Veneer: Living Deeply in a Surface Society (2011, Zondervan/Q Books), and Home Behind the Sun: Connect with God in the Brilliance of the Everyday (2014, Thomas Nelson), and authored the devotional Longing For More: Daily Refections on Finding God in the Rhythms of Life (Bethany House, 2014), and his recently released children's book Shine So Bright (White Rabbit Press, 2015).
Timothy has served as Spiritual Director for Praxis, a non-profit accelerator program. He is a popular speaker at venues such as Catalyst Conference, Q Conference, Allume conference, and is a regular speaker at Embrace Church. He has also lectured at The Oxford Center for Christian Apologetics, for which he was a doctoral fellow.
Timothy now lives in Charlotte, North Carolina with his wife, Christine, and their three daughters, Lyric, Brielle, and Zion. When Timothy is not scratching poetry, or chasing the scholar's craft, you can find him on his mountain bike carving up the local national forest.
Timothy also posts regularly at: www.timothywillard.com
Explore Timothy's books HERE.