Ok witches, so you've heard the word altar thrown around. Maybe you have one (or 5?) or maybe you want to build one. I'm going to walk you through the elements and tools of what you may normally see on a pagan/Wiccan altar.
I want to stress that it is not necessary to have all of these things. A witch's tool is a very sacred object and many people spend years waiting for the right tool to find them. I, for example, still don't have a wand as the right one has not appeared to me yet.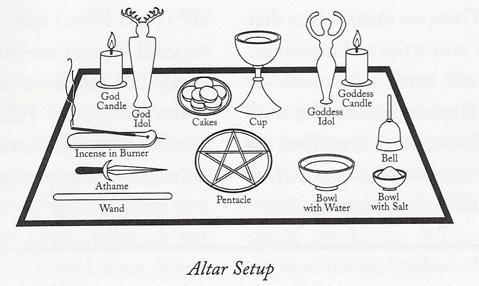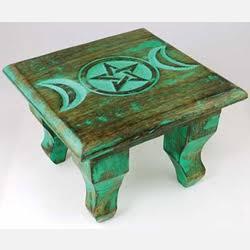 Altar- this is where you are actually physically placing your tools, it is normally in the center of where you will be doing your ritual. Depending on what you are doing and how many participants there will be you can use anything from a small side table to a large folding table. When I'm just doing a small private ritual in my home, I use a small folding coffee table.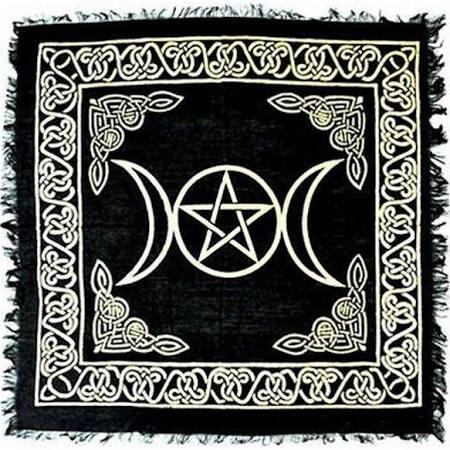 Altar Cloth- this is what you will be putting over your altar, you can just use something basic like a piece of fabric. I have found that scarves like pashminas work really well and add some color to the altar. It's also really fun to plan your altar set up out depending on what season or Sabbat your are doing. For example, if I'm celebrating Samhain (Halloween), my altar will tend to be darker and have a more macabre feel compared to my Beltane (May Day) altar which would normally be very bright and have lots of flowers. Most books on paganism and witchcraft have color and flower correspondences for the major holidays.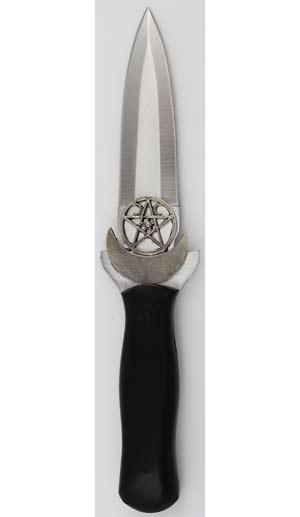 Athame- this is a ceremonial dagger used for directing magical energy. It is considered one of the most sacred and important tools in traditional witchcraft. It often has a black handle that has runes or symbols carved into it. It is never actually used for cutting anything physically (this is what a boline is for) but rather is used to cast circles and direct energy (cleanse, charge, and banish). Together with the chalice, the athame is used to symbolize the Great Rite (or act of procreation). It is important to note that it is highly taboo to touch another witch's athame without permission.



Bell- this is typically used in a ritual as a tool of banishment and invocation. It is often used to send any negative energy or spirits away before you cast a circle. It can also be used to summon a deity.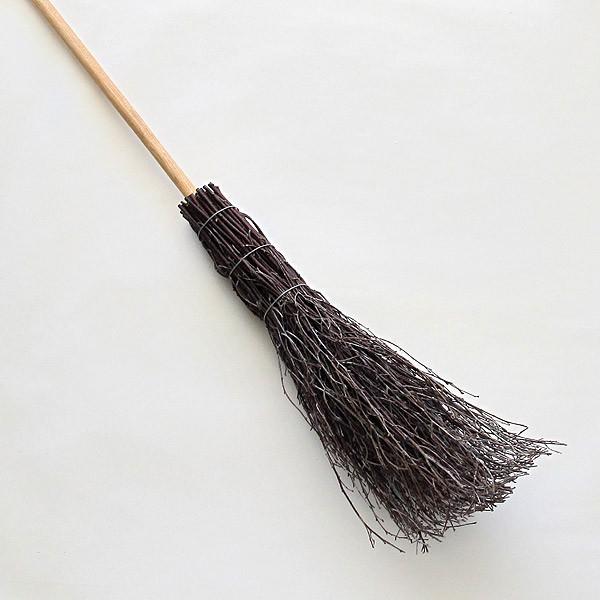 Besom Broom- this is an actual broom that is used during a ritual to cleanse and purify, often the high priestess will literally "sweep away" any negative energy in the ritual area before casting the circle.


Bol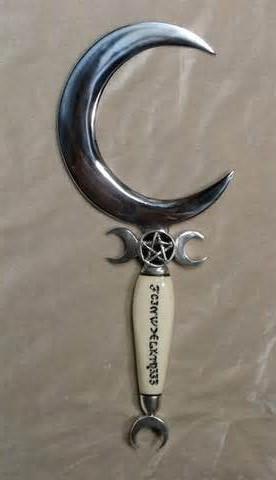 ine- this is a magical working knife that is used for the purposes of cutting herbs, carving candles, any craftwork etc. It is a practical tool that typically has a white handle and a curved blade. (there are some traditions that don't differentiate between the athame and boline and only use one knife, however, it is important to know the differences, again do what feels right for you).
Ca
kes and Wine/Ale- this is your offering and also your way of physically replenishing the energy you used during the ritual. Typically the cakes are anything sweet such as cookies or even fruit, and the wine can be actual wine or juice depending on preferences. Anything edible will work really. This is done before you conclude your circle. The food and drink are blessed, then offered to the gods, and then passed around to share.

Candles- typically a ritual has four smaller candles that are placed in the four directions when the quarters are called, I typically use tea lights or pillar candles.


Cauldron- this is a metal cooking vessel used during rituals for magical purposes. Often it is used to hold burning incense or to contain the elements of a spell being done during the ritual.


Chalice- this is essentially just a drinking vessel but for the intentions of a ritual, it is a dedicated cup used for magical purposes. It can be anything that holds liquid or that has meaning to you. It represents the element water and is used to hold the water and wine used during the ritual. Used in combination with the Athame, it signifies the act of procreation and is a ofbol for universal creativity.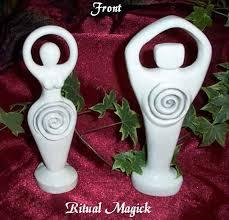 God/Godess- a representation of the God and Godess is typically placed on the altar, this can be a statue, a candle, or anything that represents them to you. I have a friend who uses a small toy stag for the God and a Russian matryoshka doll for the Goddess. If you are doing a ritual to a specific god or goddess find something that represents them, IE if you are doing a ritual to Baast, a cat would be perfect. You do not have to have both a god and goddess statue, however, this is standard procedure for a basic Wiccan ritual.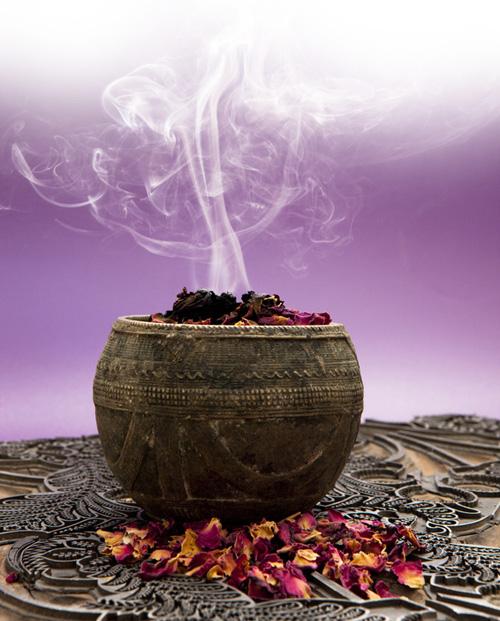 Incense (or smudging)- this is used during a ritual to cleanse and purify the ritual space and to create a magical atmosphere for the summoning of spirits and deities. It often represents the element of Air and is used during the Censing and Asperging part of the ritual (which I will cover in the next post).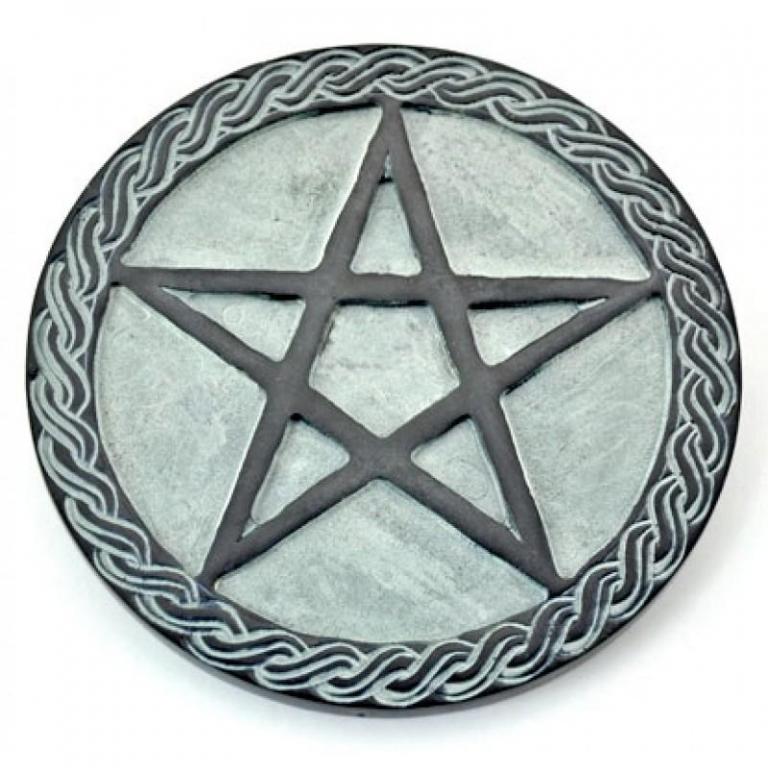 Pentacle- this is typically the centerpiece of your altar and represent the element of Earth. It can be made of any material such as wood, metal, or ceramic. Is used to summon energies and command spirits and objects that need to be consecrated or charged (such as an athame) are placed on top of it.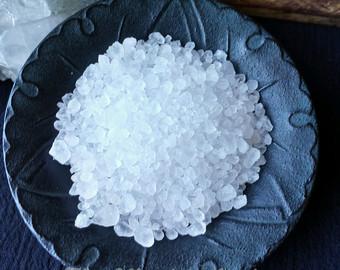 Salt- this is commonly used for purification during rituals and is also thought to represent the element of Earth. Some traditions also use salt as a physical boundary that they scatter around the circle to protect against unwanted energies and spirits. During Censing and Asperging saltwater is used to cleanse the participants.

Wand- one of the most famous tools of witchcraft, popularized by JK Rowling and Disney, the wand is a hand held stick made from wood, metal, or even crystal. It is a tool of invocation used to summon gods, spirits, and to channel energy. It is similar to the athame in this regard but tends to be viewed as more of an invitational tool where the athame is more commanding. It traditionally represents the element of air but represents fire in some traditions as well as in the Tarot.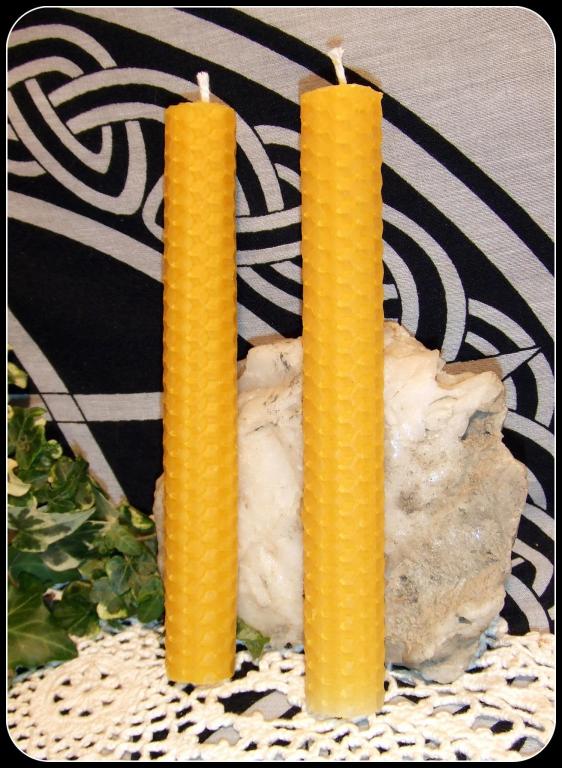 Working Candle- this is the first candle you light in your ritual, it is used to light all the other candles. I usually use a small taper candle. Again, you can use different color candles depending on the season.