I recently had the opportunity to try out one of the new spell kits handcrafted by Swedish-American folk magician Minta Karlsson of Needfire Wellness and Apothecary.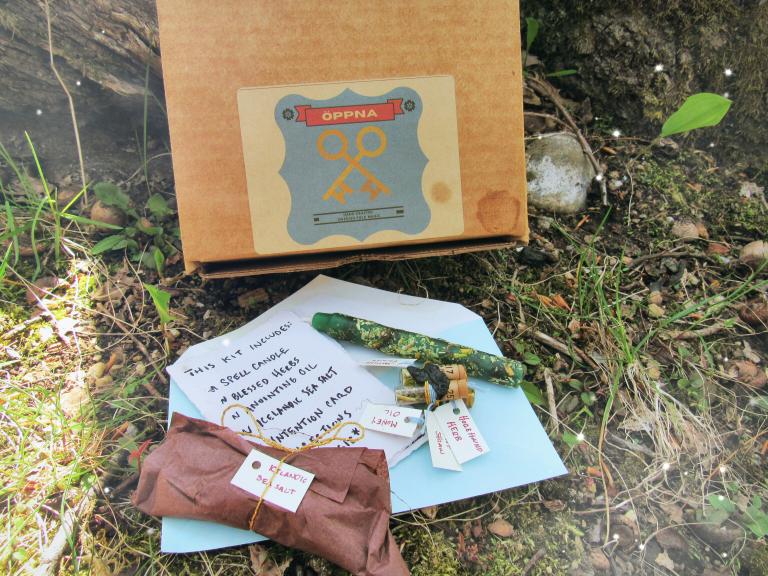 Each candle spell kit is assembled with intention by Karlsson, who studied Nordic folk magic with Kari Tauring and is a current student of Swedish folk magician Johannes Björn Gårdbäck. 
At the moment, four different types of candle kits are available: Love, Protection, Luck, and Unblock the Path. I tried out the spell kit for Luck as I have a couple of things brewing in my life that I felt could use that extra magical nudge. 
Each spell kit is packaged in a small box, wrapped beautifully in a sealed wax wrap and tied up with care. Inside is a dressed beeswax candle, herbs, handmade anointing oil, an instruction card, and spoken formulas to work the spell. It was easy to see that this kit was made with extraordinary care and I couldn't help but admire its beauty from a sheer aesthetic quality. So many magical products these days are just made to capitalize on the trendiness of witchcraft and lack the quality that is ensured when something is made by a professional magician– you can feel the magic just waiting to be activated in this kit.
I was also pleased to find out that Karlsson ethically sources all the items used in the kit- including the beeswax candles which are made in the United States. I have rarely seen such high caliber production go into the making of a spell kit designed for both beginners and the more experienced magical practitioner.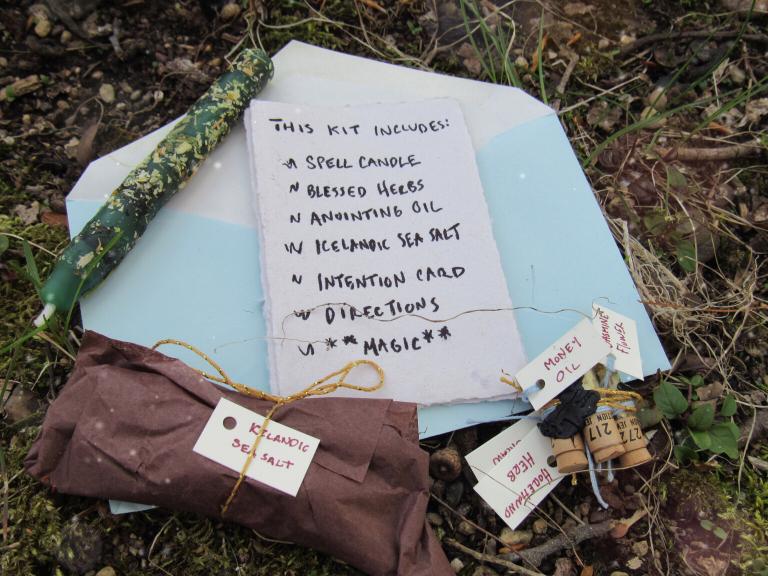 I have yet to perform the spell as I will be aligning it with the waxing moon, which is an auspicious time for invoking wealth, success, and luck. In the meantime, I have been honing my intention and preparing to perform this work. I have no doubt that the spell kit will live up to my expectations. I'll be sure to report back on how it goes!
You can read more or pre-order a spell kit here: Needfire Apothecary Candle Spellkit