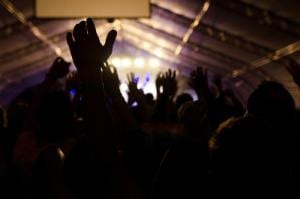 Classic movies are one of my guilty pleasures. Hi, my name's Todd, and I am a hardcore cinephile. From silent movies of old to Avengers: Endgame, I have seen thousands of films. A few have stood out for me over the years, like Rebel Without A Cause, the movie that put James Dean on the map. After moving to a new town, troublemaking teen Jim Stark (Dean) is supposed to have a clean slate, although being the new kid in town brings its own problems. While searching for some stability, Stark (no known relation to Howard or Tony Stark) forms a bond with a mentally disturbed classmate, Plato (Sal Mineo), and falls for local girl named Judy (Natalie Wood). However, Judy is the girlfriend of neighborhood thug, Buzz (Corey Allen). When Buzz violently confronts Jim and challenges him to a drag race, the new kid's real troubles begin.
It deeply troubles me that the three stars of this movie, Dean, Mineo, and Wood, all died incredibly young. Some people are just not long for this world. They come into our lives, make a huge impact, and then they are suddenly gone forever at the apex of their careers. Jim Croce, Keith Green, and Rich Mullins, Rachel Held Evans, and Rachel Joy Scott are notable untimely deaths from my generation. And let's not forget Robert Perry.
Robert Perry was not a famous man — at least not outside of the small community of West Mount, NC. He was the Sunday School Director at the church I had just began to serve as Minister of Music and Youth. Before I arrived, Robert was leading the choir and congregational singing. If anything was needed at the church, Robert was there to provide it.
I liked Robert right away. He was a funny fellow — always making people laugh. During the Sunday School hour, you could hear him yucking it up with someone in the hallways. Every Sunday he wore a Three Stooges tie. You could not be around Robert and not be smiling or laughing. In fact, he always kept a perpetual half-grin on his face underneath his puffy 1980s mustache. He was such a kind and helpful soul. He always told me, "Todd, you know I'll always do whatever I can to help you." And he meant it. The last time I saw him, that is exactly what he said to me with that genuine heart of his shining through the grin on his face. I loved him very much. All who knew him did.
Two days after Christmas in 1997, I received a phone call that Robert had died of a massive heart attack while playing basketball with his children, whom he adored. He was only 44. The heart attack was so massive that he was dead before he even hit the floor. This was my first time dealing with death as a minister. Death was something that happened to other people before that day.
Our pastor and his family were on vacation, and so as second in command, I immediately headed to the hospital to be with his wife and children. They took me straightaway to see him in the trauma room. As God is my witness, with a nasal-gastric tube in his nose and EKG wires everywhere, he had that same half-grin on his face! Even in death, he was a happy man. I have never forgotten that day or that man.
As a young minister and seminary student at that time, my focus was on doing BIG THINGS for God. After all, William Carey said, "Attempt great things for God; expect great things from God." I had dreams of one day leading a large membership church, earning exceptional compensation, and creating even more big things for God!
I wanted to be a great man who did great big things for the kingdom of God. Dream big or go home, right? Wrong. So very wrong. The goals and plans I had in mind for greatness in ministry were way off the mark. The next Billy Graham…? Come on, Todd.
Jesus had a different plan in mind for greatness. It was servanthood. Being a servant doesn't gain you recognition or huge salaries. It is seldom noticed by others. It is about making the world a better place by putting others above ourselves. Robert Perry never realized what a great man he was. If someone needed a ride, he drove them. If something was broken at the church, he fixed it. If someone was feeling sad, he cheered them right up! He never asked for anything from anyone in return. He was at his best when he was helping others.
Jesus did that. Robert Perry did that. They joyfully served others seeking nothing in return and made a huge difference in the world. Their world.
Robert died over twenty years ago, and yet I still think about him. That is impact. That is legacy. That is how to be great in the kingdom of God. Serve others, love others, and without reward. They will never forget you.