Sure enough, unlike the photoshopped photos I've seen involving Biden, the screen capture in this post showing the first family seated at the presidential debate without masks isn't doctored.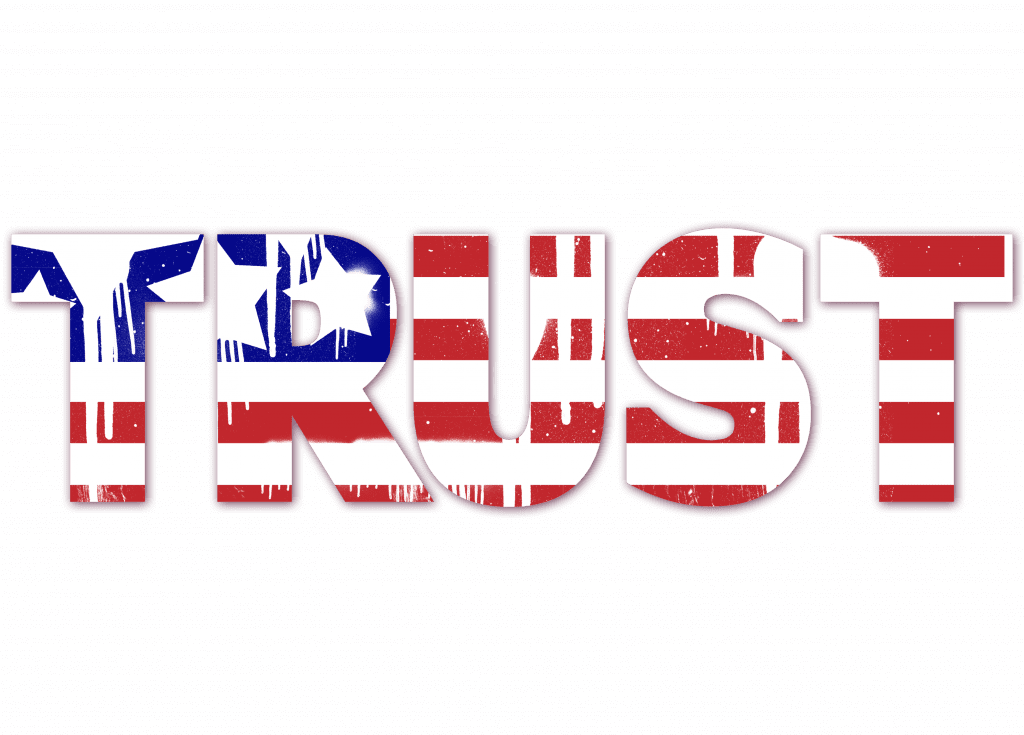 Now, I don't like to toss out red meat. I have no desire to bash either Trump or his family. It pays well to do so on television and earns a lot of hits on social media sites, but I'm not the kind of person who enjoys kicking people when they are down. Although I could write a post a day about all the political bullshit that's being hurled at us, I've been really mindful about writing posts with more substance and relevance.
In fact, just last week, I even swore to myself that I would not type a particular word until the elections had past which began with the letter T and fell on rump. (You probably noticed this spells out a fitting euphemism for an ass.)
You see, this is the trouble with writing and talking about Trump: he makes it too easy. He brings out the worst in us. He's a cash-cow for comedians and a muse for satirists. Plus, he thrives on any mention of himself, regardless of how offensive it is. As with any petulant child, I'd rather not feed his insecurities with attention. Nor do I want to fire up the dopamine rush in the brains of his base, or ruin my day thinking about him.
But then along came Don Jr., Eric, Tiffany, Ivanka, and Melania Trump in the first presidential debate, which really wreaked havoc on my chi. You can see them here in the screen capture, seated in the front row, proudly exhaling their carbon dioxide and potential COVID-19 particles, defiantly acting out a symbolic show of irresponsibility.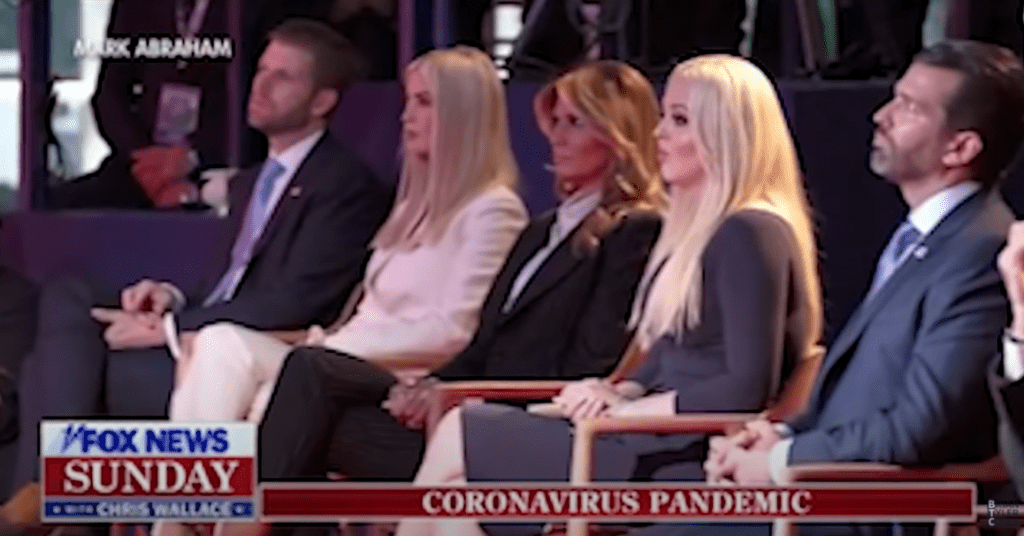 This prompted Chris Wallace of FOX to issue a scathing rebuke later to his fellow broadcasters in this video, and demand that Trump's senior campaign advisor Steve Cortes explain the first family's arrogance by answering this question:
"Do they [the Trump family] think that the health and safety rules that apply to everyone else do not apply to them?"
If you want to get your heart palpitating, watch this video to see Mr. Cortes' squirm to excuse their behavior for almost 7 minutes. You won't hear a straight answer, but we already know the answer …
"Yes, the Trump family already thinks they are royalty, and they don't have to adhere to the rules and laws like all the rest of us serfs." Opinion mine.
America: Meet your new royal family
Are you' all ready for this?
Aside from Trump's base, who seem eager to crown him ruler and pay homage to the members of his royal court, the vast majority of Americans will simply not stand for – THIS. Especially if our democracy is stolen in the coming weeks. Which Trump has pretty much been advertising he is going to do for the last month on television. The GOP have been supporting him every step of the way. They started waving their white flags surrendering our democracy about a week after Trump took office.
As a writer, I simply can't find the words to describe how 244 years of our democracy, founded upon the most noble and lofty ideals in history, and solidified with the blood of over 4 million American soldiers, could be so easily capitulated by the likes of a Trump. This is not an opinion based on my personal feelings towards the man. (I happen to have empathy and pity him, because he seems to be the most intellectually tortured soul I've ever seen.) So, this is just me, racking my brains, trying to understand how a corrupt, hollow shell representation of humanity has come to epitomize my beloved country.
This is a visual that you really want to fully paint in detail for yourself: Think about what America means to you, and then imagine it being taken from you, by a person with the quality in character of a person like Trump.
Is there any informed person in their right mind who will let this stand without protest?
I shall conclude on the upbeat …
I predict that Trump is going to lose big-time in the coming election in hyperbolic terms even he would appreciate. His loss will be the greatest of any incumbent running for reelection in history. He will become infamous for becoming the biggest loser EVER.
As for the level of chaos that might arise, which Trump has been inciting for several months now with shouts-out to his gun-wielding militias, this will all have to be delicately contained by the powerful patriots in Washington and elsewhere who are in positions of leadership. We should expect little to no help from republicans, many of which have been silently assisting Trump in our transition from democracy into an authoritarian regime for the past four years.
I have complete confidence in the American people to do the right thing. When the dust settles and Biden is confirmed to become the 46th president of the United States, we can expect the military, law-enforcement, and all the other institutions of our great land to fully support the will of the people. Whatever skirmishes have flared up due to the civil unrest caused by Trump's most ardent followers will be squelched. In the months that follow, normalcy will begin to return. And a renewed appreciation for the values and ideals that America was founded upon will be rekindled, because we will have experienced just how quickly it can be destroyed.