This is a speculative question, of course, because we didn't really have a choice either way — but if you did have a choice, which would you prefer?
Let me break it down in a more alluring way: Would you rather have been built with the skillful hands of a creator who designed your mind and body to function in a masterfully crafted universe? Or would you rather have evolved from a lower life form to your present form, with the option of becoming a better and more advanced species?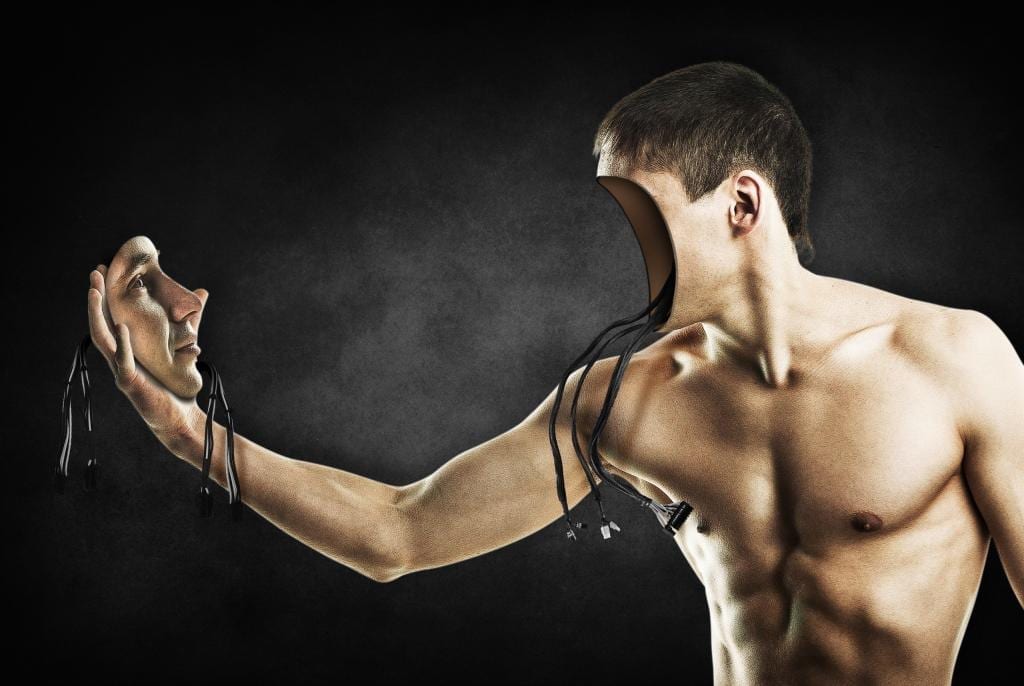 You're probably thinking, "When you put it that way, who wouldn't want to have been created perfectly and with a purpose?"
Before you decide, consider this:
Imagine that you have just rolled off the computer assembly line as the most advanced robot ever. You've also been programmed with one, serious upgrade: You are AI equipped with artificial intelligence. But you're not just the best engineered robot with the most advanced AI capabilities in history. You represent the end of the line. No other robot will ever be more capable and intelligent as you.
You are so advanced in fact, that built within your circuitry is a program that allows you to think and act as an independent being in the world you were built to inhabit. Even better, you were programmed to think you have the freedom to rebel against the designer who built you.
This may sound like the stuff of clichéd science fiction, but it is in fact, the best example I can offer as to what it means to be created.
To be created means that everything you could conceivably think about, and any action you could plausibly perform, would have been hard-wired options your brain was built to perform. Furthermore, the world that you were placed in would also have been specifically designed to allow your mind to function within the parameters in which it was also designed.
And as if this were not sobering enough to think about, this creator would have also programmed you with the capacity to worship itself. Or if you prefer, it could have easily created the illusion that there was an evil power which you could serve instead – just to test your loyalty. Either way, the charade is self-evident. No supreme creator with an ounce of self-worth and confidence would need or desire to build a race of creatures to worship it.
To put this in practical terms, this would be like you building a computer from scratch, and programming it to tell you what a wonderful builder of computers you were … every Sunday.
What all this boils down to is that as a created being you are merely a robot — albeit a highly sophistical robot made of flesh and blood — but a robot, nevertheless. The created life as you know it, is one filled with smoke and mirrors. There's nothing you can say or do, in a world especially built for you, independent of what a creator had designed.
What's better than being created?
Having evolved; evolution. We may have started out low on the evolutionary tree of life, but the sky's the limit. As an evolving species, we have already developed the intellectual skills to both care for and to control our environment. Understanding this responsibility – of taking care of mother earth and our species – offers us real choices that will permit us to evolve into beings far more spectacular than our present form.
I'd even argue we don't have a choice but to evolve. If religion is not going to transform us into better people and magically recreate our world, then it is up to us to save our planet and ourselves.
"If abuses are destroyed, we must destroy them. If slaves are freed, we must free them. If new truths are discovered, we must discover them. If the naked are clothed; if he hungry are fed; if justice is done; if labor is rewarded; if superstition is driven from the mind; if the defenseless are protected and if the right finally triumphs, all must be the work of people. The grand victories of the future must be won by humanity, and by humanity alone." Robert Ingersoll