He died doing what he loved, annoying the hell out of me and not believing I would stab him.
Unknown
One of the strangest jobs I've had was working in sales for a company that sold caskets, cremations, and pre-arranged funeral plans – door to door.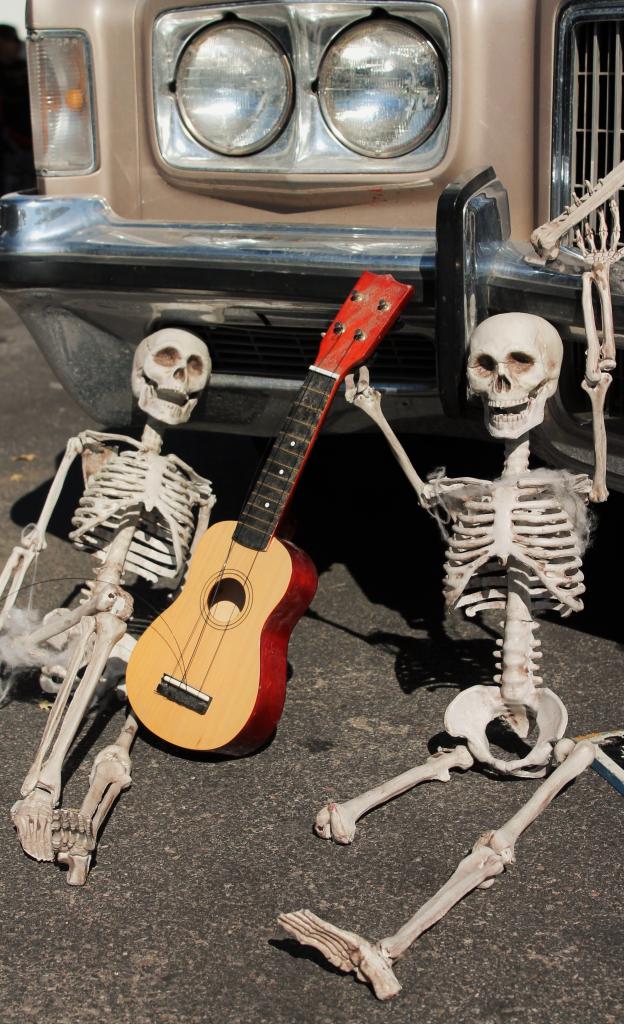 Nobody likes to think about dying. One day I knocked on a door and the man behind the door took a step back, chuckled and said, "The last thing I'm doing today is buying my funeral plan from a door to door salesman." I took the hint.
Later that week I knocked on another door in the same neighborhood. After giving my pitch the woman said she had been thinking about making her arrangements, because she didn't want that responsibility to fall on her children. When I left an hour later, she looked as though a huge burden had been lifted off her.
Whether or not talking about death is the best of topics during a pandemic I couldn't say. If you are a Christian, you "hopefully" have this stage in life covered. If you are an atheist like me, though, you will have to accept the reality of dying head on. Today I just wanted to point out the advantages of thinking about death from both of these two opposing viewpoints.
Is it better to die with the hope of an afterlife?
"Behold, I show you a mystery. We shall not all sleep, but we shall all be changed. In a moment, in the twinkling of an eye, at the last trump: for the trumpet shall sound, and the dead shall be raised incorruptible, and we shall be changed. … then shall be brought to pass the saying that is written, 'Death is swallowed up in victory.'" 1 Corinthians 15: 51-54
With promises like this, is it any wonder that few people are attracted to atheism? Christianity offers the whole package doesn't it? There are these texts in Corinthians to consider, but there are other texts that flush out other wonderful things Christians have to look forward to. Some of the texts speak about disciples obtaining riches and rewards in an afterlife. There's another text in Revelation that talks about a city with gates made of pearls and streets of gold. In John 14:2, Jesus comforts his disciples by telling them that he is going to heaven to prepare mansions for his disciples in his Father's house.
If one believes that these texts are factual, that they describe all that Christians will experience, then I concede that Christianity offers people hope in an afterlife that atheism cannot offer.
As an atheist, about the only thing I have to look forward to in death is that it's going to be a mystery. I don't expect to receive any rewards for the good things I might have done. I don't expect to acquire gold, or to have earned a special status due to my devotion to a god, or to live an immortal life.
What I suspect happens after I die is nothing. I suppose the experience is going to be exactly the same as my life before I was born. And I remember nothing of this time. I didn't feel anything and didn't sense anything. I had nothing to look forward to and nothing to regret. I think death is simply the opposite of life. I call it "un-life." If there is nothing but "un-life" waiting for me after I die, then this would truly be unfortunate, because there is no other experience that equals the joy of living.
"That it will never come again is what makes life so sweet." Emily Dickinson
And if "nothing" happens after I die, then nothing will matter anyway after I die will it? Nothing will matter, because once again I will be swallowed up in nothingness, without hope of ever achieving another single thought. While I want to believe — and believe me I would love to believe there is an afterlife — I'm left with nothing to look forward to.
To explain how unsettling this is … After dying I will never see my wife, children or friends again. I will never write another beautiful or thought-provoking word. I'll never play music again, or read a good book, or laugh, cry, dream or hope again.
This is hard to swallow, but from where I sit as an atheist, I don't have a choice in the matter. Actually, from where we all sit, we have but two options in facing our own mortality. We can either pick and choose a scenario invented by a religion that makes us feel good about death, or we can face the reality which only atheism seems willing to confront.
I've said this before, and I'll say it again. Christianity works if you believe what it teaches. When you stop believing what it teaches, Christianity no longer works. If you believe you can cheat death and achieve immortality, then you have a lot to look forward to. But the same logic applies to all those who follow different religions that teach different end-game scenarios.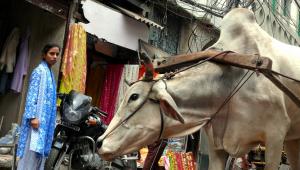 So, if you are a Hindu and believe you might be reincarnated into a more advanced being or possibly a cow, walking on streets paved in gold and inheriting a mansion when you die sounds superficial. By the same twist of logic, no Christian can stomach the possibility of being turned into a cow. What must be understood is that believers of both of these religions enjoy a similar sense of hope in what they believe their religions teach about an afterlife. Thus, it is with all religions. When it comes to religious beliefs concerning an afterlife it doesn't matter what belief system each religion champions. The beliefs don't matter per se. What makes the difference? Believing in those beliefs.
Yes, there are atheists in foxholes
Here's the crux of the matter when it comes to having a positive and realistic conversation about death. It's not who is right and who offers a better system of beliefs. It's not the Christian versus the atheist and may the person who has the greatest hope win. The winner is the person who confronts reality and discovers the truth: Nobody knows what happens after we die. We don't know if there is an afterlife. Which makes embracing reality all the more important.
And you'd be surprised at how wonderful life can be by embracing reality. It has a profound way of realigning your perspective and increasing your appreciation for life. Take death, for example. Death sucks. The atheist knows he can't cheat death. Imagining that all kinds of wonderful things transpire after one dies is entertaining but not fruitful. It's more of a delusion, which diverts a person from truly experiencing life in the here and now.
Death is not the greatest loss in life. The greatest loss is what dies inside us while we live.
Norman Cousins
Personally, I wasted a lot of years thinking I was just passing through this life; that it was just a proving ground to prepare me for an afterlife. No more.