A reader recommended this book. Buddha's Brain: The Practical Neuroscience of Happiness, Love and Wisdom. I finished reading it yesterday, so thought I'd offer a quick review.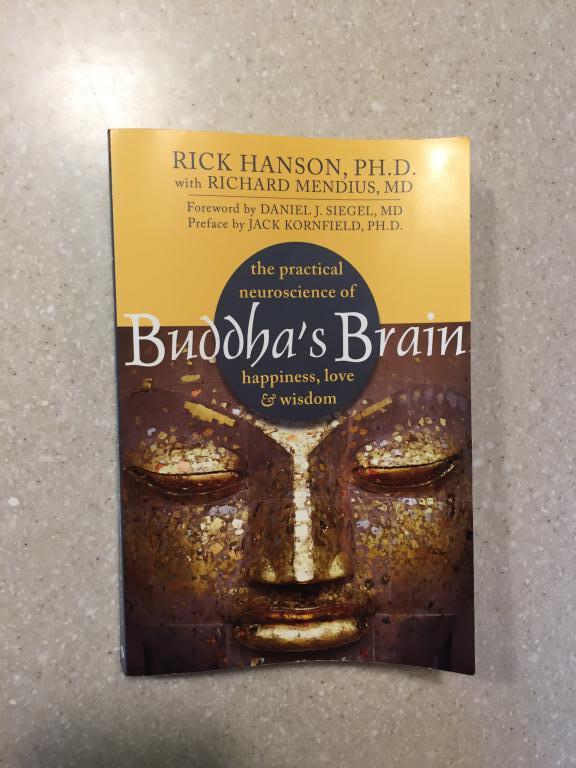 As a freethinker, this is one of the better books I've read. It's not too commercial and simplistic, stays clear of interjecting any "woo-woo" or Buddhist philosophical fluff, and offers great insight into the neuroscience of meditation.
Its pages also primarily focus on common human emotions such as happiness, love and wisdom. Its words seek to teach how to better understand and grow these qualities in everyday, practical terms. These are important qualities, however, I wish the writers would have gone into deeper depth in many other fascinating areas.
If I have any criticism to offer, it would be that the book is written in a topical style – similar to a blog – and just lightly lands on many topics before fluttering off to another. This is more of a personal preference, because I prefer a different style of writing when it comes to academic-style books. There were many times while reading in which I wanted the writers to dive deeper into the rabbit hole, and they merely didn't get as far as I anticipated!
Nevertheless, the book offers many gems, which invite the reader to explore thought-provoking insights in their own good time. Which is nice too, because with meditation half the fun is in making these kinds discoveries on your own.
Here's one of those gems:
"Consider how much time you spend thinking – even the subtlest way … about what others think about you. Be mindful of doing things to get admiration and praise. Try to focus instead on just doing the best you can. Think about virtue, benevolence, and wisdom: if you sincerely keep trying to come from these, that's about all that you can do. And that's a lot!" Page 219
This quote may read like a Hallmark card – but to the contrary; these kinds of thoughts offer wisdom which can take years of introspection to even "see" and even longer to start mastering in everyday life.