My mother dragged my sister and I out to visit Santa one evening while we were still in elementary school. I felt awkward as I stood in line with all the other children. I towered above most of the kids, and rather than feeling any anticipation I felt more like an emerging skeptic. The ritual seemed pointless.
By the time I got to sit on Santa's lap, I was also feeling sorry for the bearded fellow wearing the funny red suit. Had nobody told him that he is not real? I wondered.
"Do you believe in Santa?" He asked.
Not wishing to hurt his feelings I said, "yes."
He looked at me quizzically and replied in a whisper so the other kids couldn't hear. "You're too old to believe in Santa Claus." But then he was nice and asked me what I wanted for Christmas anyway. I still remember his act of thoughtfulness.
This is what I call a "while lie." (Which is not to be confused with a fable told during a white Christmas.) I occasionally tell white lies when common sense tells me no harm would be done in doing so, and it would spare a person from having a bad day.
Let's bring back the meaning of Xmas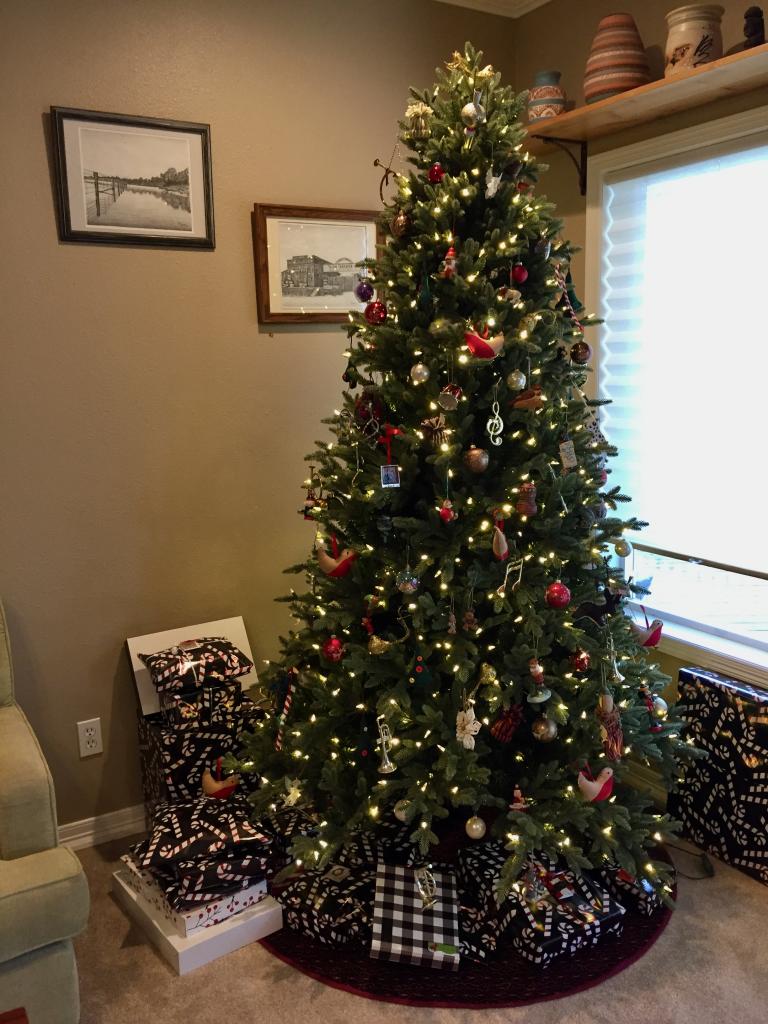 How "Christmas" became "Xmas" is nothing special. The linguistic origins appear to have more to do with lazy penmanship. Writing Xmas just happens to be quicker than writing Christmas, and this started way back in the year 1021 CE. Another theory about the origins of Xmas conveys that the letter X is a letter influenced by the Greek language which stands "Christ." Whatever the history, removing "Christ" from "Christmas," and replacing it with an X, is sacrilege for modern Christians.
When I say, "Let's bring back the meaning of Xmas," I'm suggesting that both Christians and non-Christians should accept and recognize this holiday for what it has become. Yes, the day does have significant meaning for Christians in part to signify the birthday of Christ. But Christmas is more than just a day when Christians break out the candles. From elegant nativity scenes, to heartwarming gatherings of the faithful, to familiar Christmas carols reimagined by the world's best orchestras; the embellishment of the symbolisms representing the birthday of Christ have attained epic proportions.
Yet, beyond these symbolic nods, Xmas remains a pagan holiday. Pagan in the sense that so much of it – from lighted trees, to Saint Nicolas, to Yule logs to fruit cake, from door wreaths to reindeers with red noses … much of what has to do with Christmas are borrowed pagan rituals.
What's not fake, however, is all the giving that goes on. Despite all the commercialism and 4th quarter earnings for businesses surrounding December 25th, Christmas time has become more representative of the capacity of humans to express gratitude to their friends, family and co-workers.
Xmas is the day that perpetuates the human tradition of caring and giving
Truth be told, people give far more to those they care about during the other 364 days of the year. Parents, for example, give precious time and resources to their children throughout the year. Parents and grandchildren in turn, often visit and see to the needs of their elderly. In work settings, people contribute the best of their talents and skills to increase the likelihood of success for their coworkers. Our public servants, healthcare workers, pastors, counselors – and the like – often labor on our behalf, with little thanks, to help us feel comfortable and content.
What's particularly fascinating, is the fact that although virtually everyone from all over the world gives incessantly of themselves all year long to those they care about, we designate this one particular day of the year to offer a little token of appreciation to those we love in the form of a gift. Relative to how much we give of our time and resources throughout the year, we nevertheless take this special day to share a simple gift or two – which when you really think about it, is rendered somewhat superficial by comparison.
Yet, this is the true meaning of Xmas – or if you prefer – Christmas. It has become more of a humanist's day; one that symbolizes and perpetuates a few of our more noble qualities: caring and giving.
Merry Xmas!