Note: My thanks to commenter Katydid for sharing this story, which inspired me to write this Friday's post on the Art of Freethought.
Over the past few days numerous sources have been reporting on the letter sent by family members to Republican Rep. Adam Kinzinger.
From CNN's Caroline Kelly:
"Eleven members of Republican Rep. Adam Kinzinger's family sent him a vitriolic letter accusing him of being a member of the "devil's army" in light of his criticism of then-President Donald Trump after the January 6 insurrection, The New York Times reported Monday."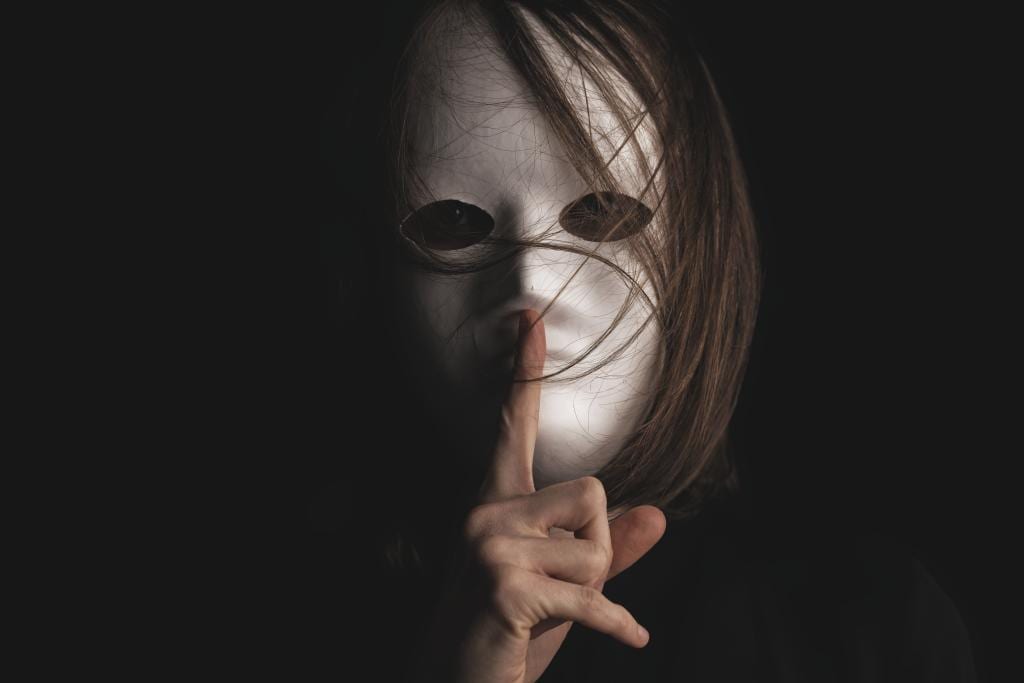 But Rep. Kinzinger was not the first to be shunned by family or denounced by the Republican Party.
"Backlash has been swift and unrelenting for the few Republicans in Congress who voted alongside Democrats in Donald Trump's second impeachment trial. Some of the seven senators who voted to convict Trump on the charge of inciting the deadly Capitol riot are facing censure and criticism from within the party." CNBC
Although I'm not a senator, I can add my own recent example of being censored by a family member. Just last week I was "unfriended" on Facebook from a family member I care deeply for. The backstory – near as I can guess – is that I challenged a few posts showing up in my feed involving conspiracy theories that were posted by this particular family member.
Perhaps other readers here on Patheos can relate?
It's one thing to be "unfriended" or to "unfriend" a person because we share no common interests with this person. And I think it perfectly acceptable given today's politically charged environment to stop following the news feeds of family members and friends whom we strongly disagree with in matters relating to religion, politics, and conspiracy theories. But unfollowing a news feed is completely different from "unfriending" a family member. This action might be irreparable, and the family bond may never be mended.
I call it familial censorship, and it's a double whammy. For one thing, to be censored is to be silenced. One's opinion is no longer valued. But in the broader context, being censored is a form of psychological bribery; a cruel attempt to withhold social contact to coerce another family member to see the world as they see it.
An assault of freethought
In the case of all the brave republicans who refused to kiss Trump's ring, being censored as a senator is also an assault on freethought and free speech. Both of these principles are pillars of our thriving democracy and worth defending by any public servant. Yet, it's quite clear that these are not the pillars of democracy worth fighting for in the rebranding of the Republican Party following its loss.
To describe what the Republican Party now stands for this week would be tough. But I'm going to give it a swing . . .
I characterize the Party as operating under the guise of pseudo-religious morality; which maintains a disturbing cultish adoration towards their demagogue; that is willing to overlook any form of insurrection or treachery by its members to hold power; and which seems incapable of governing with any principled course of action. (I'm not gloating here, because the party's waywardness is causing lasting damage to our democracy.)
Now factor in the Party's loyal base of followers. (These individuals are definitely not gloating, because they support this characterization of the party to include the Party's efforts to censor / silence / and shun anyone who dares to exercise their freedom of speech.)
But we must discuss another malevolent influence on the Party to paint a complete picture of its demise. This is the embracing of QAnon and other conspiracy theories by its loyal base, to include accepting the mass delusion that the election had been stolen. Instead of offering leadership, the Party merely assimilated these lies and absurdities into its platform. Think of the BORG.
Reasons why people shun their family and friends
It's difficult to predict the number of friendships and families that will be ripped apart by the actions of the individuals I've described above. It's even tougher to predict if and when America will return to normalcy. We should be mindful, however, that these individuals are being influenced by a number of additional factors, which they may not be able to free themselves from, and to which they use as an excuse to justify their actions.
The most damaging influence is religion. Many of these individuals feel they have a moral obligation to sever their bonds with friends and family members due to the teachings of their faith. Within the Christian tradition, Jesus himself set the precedent for justifying familial censorship:
"Do not suppose that I have come to bring peace to the earth. I did not come to bring peace, but a sword. For I have come to turn a man against his father, a daughter against her mother, a daughter-in-law against her mother-in-law. A man's enemies will be the members of his own household." Matthew 34-36
Believers may question the true-life consequences of Jesus admonishing his followers to denounce family members. Yet, many agnostics and atheists have suffered the effects of this teaching, because they have been personally disowned or denounced by Christian friends and family members.
Other adherents to the Republican base are opting to denounce friends and family members for political reasons. Political divisiveness has always played a role in dividing people in our country. Yet, the demonization of liberals to the extent that it was popularized by the previous president, supported by the GOP, and whipped up into a froth of hatred by conspiracy theorists may be the worst it's been in history.
Using freethought to forge better family relationships
Whatever the reasons people use to disown family members we can sense that their minds are certainly not free. Controlled would be a better description. We know their minds are not free, because they themselves are preventing others from freely speaking.
This all highlights the importance of having critical thinking skills. When we think of critical thinking skills, we often think of it as the ability to analyze information – as well as false information – and arrive at an understanding of the truth. As it turns out, the truth concerning many areas in life are encapsulated in many principles which represent our core values. Humanity's core values. Values which have been passed along from one generation to another for thousands of years and live within us.
Freedom of speech is just one of these guiding principles. By respecting the principle of freedom of speech we know we stand on the side of what is right. By upholding this principle like a guiding light, we can easily spot misinformation by the way in which it seeks to prevent people from exercising their own right to freely speak and express their views. More importantly, this principle also serves as a guardrail, which prevents us from being misled and following people who do not value this principle.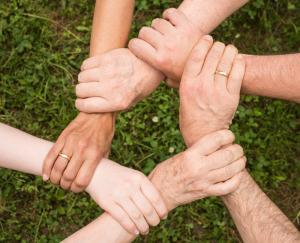 Maintaining familial bonds is another important principle to preserve. It's grounded in the deepest levels of love which humans can express towards one another. This familial bond should never be deliberately broken under any circumstances, because it may never be healed. Disowning a family member for religious reasons is one of those circumstances. Censoring family members because they express an opposing political viewpoint is another. And much like using the principle of free speech as a guiding light, when people value their family ties they will be able to resist the politicians, conspiracy theorists – and yes even preachers – from tearing their own families apart.
And there are many principles in life such as the two I've described that we can use as a guide, which all serve to lead us towards the right course of action, in a world where so many people want us to follow them in the wrong direction.