Monday's meditation for freethinkers
We are all immigrants or decedents of immigrants. This applies to everyone living in America, as well as those in many other countries in the world. The only exception may be the continent of Africa, where it is believed humanity's roots began.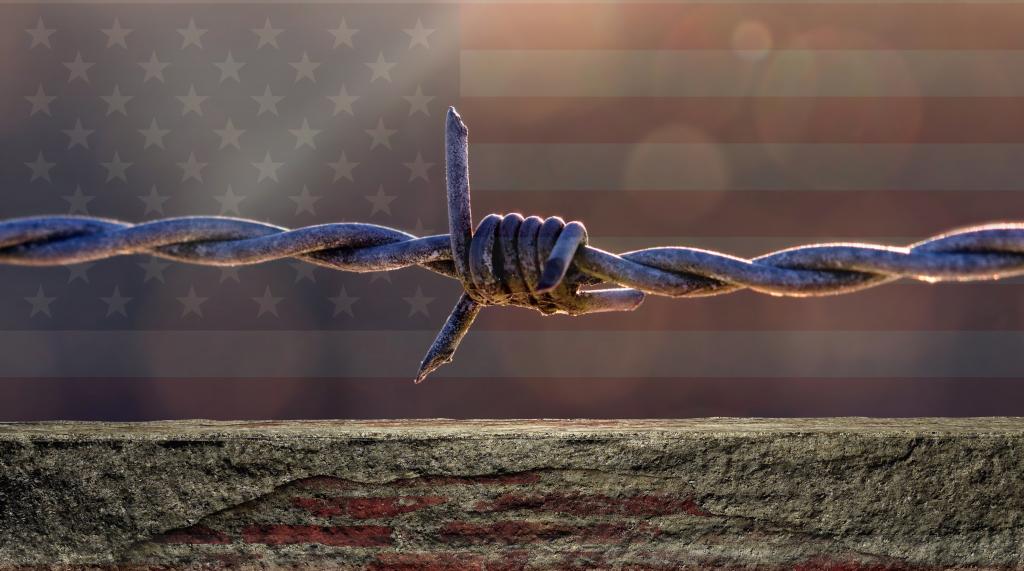 Immigrants migrate for the same reasons they always have, to survive and thrive in a sanctuary of safety. There are thousands of them now living under plastic tents near America's southern border. They come to seek asylum. They come seeking opportunity.
Curiously, there is an interesting correlation between caring for the plight of immigrants and the benefits to our personal well-being. And it begins by simply visualizing who they are and why they come.
A quote from the topic "Working with Imagery" from the book Mindful Compassion by Paul Gilbert, PhD and Choden.
". . . compassionate imagery can work in the same way: if we focus our minds on kindness and caring, this will affect our feelings and stimulate our bodily and mental processes in particular ways. In fact, we know from research that if we focus on feelings of caring and being cared for, this can have a range of beneficial effects on our sense of emotional well-being."
Visualize Caring
This connection, between just visualizing caring for immigrants and how it benefits our emotional well-being, is both interesting and perplexing. The relationship almost doesn't seem fair. How is it that if we just focus our attention on the suffering of others that we reap an emotional benefit? Yet, it's how our minds work. There is a correlation between what we turn our attention towards and the personal qualities it instills within us.
These days, however, we don't have to use our imagination much at all. We just need to look at the topics in our news feeds to witness the plight of immigrants from around the world. And merely looking benefits both us and them.
Immigrant songs
Over the years I've enjoyed two contemporary songs that raise awareness on the struggle of immigrants in America. Enjoy these at your leisure. The first video is a live recording by Texas' own Robert Earl Keen. It begins with a funny story you don't want to skip. The second video is by the Los Angeles hip hop / rock band Ozomatli. The song is called "Jardinero" and is featured on the soundtrack to the film A Better Life.