It's easy to laugh at the bizarre conspiracy theories we hear today. For critical thinkers, the wild connections these theories insinuate are so detached from reality that the logically thinking mind can't even imagine the thought processes required to believe in them.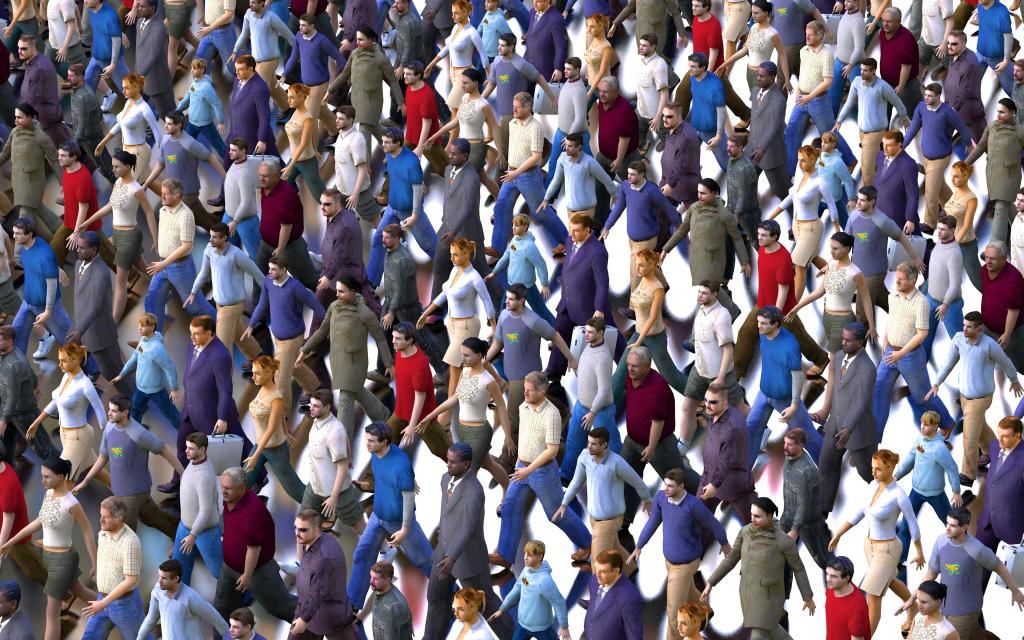 The conspiracy theorists I know have been telling me for years that my mind is probably broken. That my spiritual eyesight has dimmed. That I can no longer interpret the secrets and mysteries of life. That I have lost the ability to understand the esoteric knowledge that can be acquired by believing in conspiracies theories – or any other spiritual or religious belief.
And they'd be right.
Many freethinkers and atheists like myself have worked really hard at freeing their minds of seeing things that are not there, or in discovering clues to mysteries that do not exist. This is because we have retrained our minds to see the world as it is; not as we want it to be. And besides, it's dangerous to be gullible and detached from reality. When a person can be led to believe anything, they are subject to being controlled by anyone; preachers, gurus, social media influences – and especially anonymous sources like QAnon, who know they can't be held accountable for the damage the inflict.
Aside from the personal risks in being gullible, there are far more insidious ramifications when large segments of the population believe things which have no basis in reality.
Has the water in the well been poisoned?
Such is the case with the disciples of QAnon. They are victims of a mass delusion. It appears QAnon's followers will believe anything. In fact, the more secret the source; the more improbable and improvable the information; the more they embrace the delusion.
There's a lot of talk going around that QAnon is a cult. Some of this talk is finally beginning to emerge from people who have managed to escape the cult.
CULT defined: A cult is a group or movement held together by a shared commitment to a charismatic leader or ideology. It has a belief system that has the answers to all of life's questions and offers a special solution to be gained only by following the leader's rules.
Which makes one wonder if the disciples of QAnon are all drinking from the same polluted water source? – Now, this would be an interesting conspiracy worth proving true if we didn't already know why so many people are inclined to follow cults like QAnon.
It's due to America's long-standing tradition regarding religious freedom. Simply put: We tolerate and even grant a tremendous amount of respect to people who believe the wildest things. So much so, that it's considered politically incorrect for anyone to challenge the dangers of these beliefs.
Bill Maher made a similar assertion in his New Rule segment posted on YouTube last Friday. He added a political twist to it, but his analysis was spot on just the same:
"There's a lot of talk now in liberal quarters about how Republicans should tell their base who still believe the election was rigged that they need to . . . stop asking the rest of us to respect their mass delusion. And of course, it is mass delusion. But the inconvenient truth here is that if you accord religious faith the kind of exalted respect we do here in America you've already lost the argument that massive delusion is bad." Bill Maher
Maher then made a stark connection between conspiracy theories and biblical beliefs by referencing the book of Revelation. It's a book filled with improbable prophesies and cartoonish imagery like "seven headed dragons that have the face of men and teeth of lions. … And other stuff you only see when the guy in the park sells you bad mushrooms." Maher
Mass Delusion
To put all this in context, for the past 244 years we have been granting our citizens the right to believe in anything their religion teaches them. No matter how bizarre, irrational and dangerous those beliefs might be for our society. And by so doing, America has inadvertently created a situation in our culture in which mass delusion was unavoidable.
So, if a person wants to join the Tennis Shoe cult . . . that's okay.
If a person wants to follow Scientology . . . that's okay too.
If a person wants to believe (like I once did) that the Pope is the anti-Christ . . . well, that's fine and dandy as well.
Or, as with QAnon, if a person wants to believe that a secret and powerful group of satanic worshipping cannibalistic pedophiles runs the world and Ex-president Trump is their savior . . . well, no problem.
Except it is a problem. A big problem. An epic problem of mass delusion.
As Maher puts it, the delusion created by QAnon is one that free and rational thinkers don't have to "respect."
Nor, should we, because lives are at stake. Case in point: the conspiracy theory that the coronavirus is a hoax has been responsible for the unnecessary deaths of tens of thousands of American lives already. Another example. The delusion that the elections were rigged is – and will continue to be – a serious threat to our democracy.
There will never be a time in America where we should overthrow religious freedom. But this is certainly the time to dispense with political correctness and challenge the lunacy of conspiracies. And perhaps in time, when the QAnon theories have been proven wrong, it's followers will have as much respect and influence in our world as the Flat Earth believers.