"The creative individual has the capacity to free himself from the web of social pressures in which the rest of us are caught. He is capable of questioning the assumptions that the rest of us accept. John W. Gardner"
In this week's segment on the Art of Freethought, I'm going to stretch the truthfulness of this quote in a way that even made my head spin once I started doing a bit of research. It's about the bizarre connection between a heathen slave trader who converted to Christianity after a "miracle" at sea, who then became an abolitionist, who wrote one of the most iconic gospel songs ever conceived, and to which every freethinker or self-respecting person should rightfully abhor.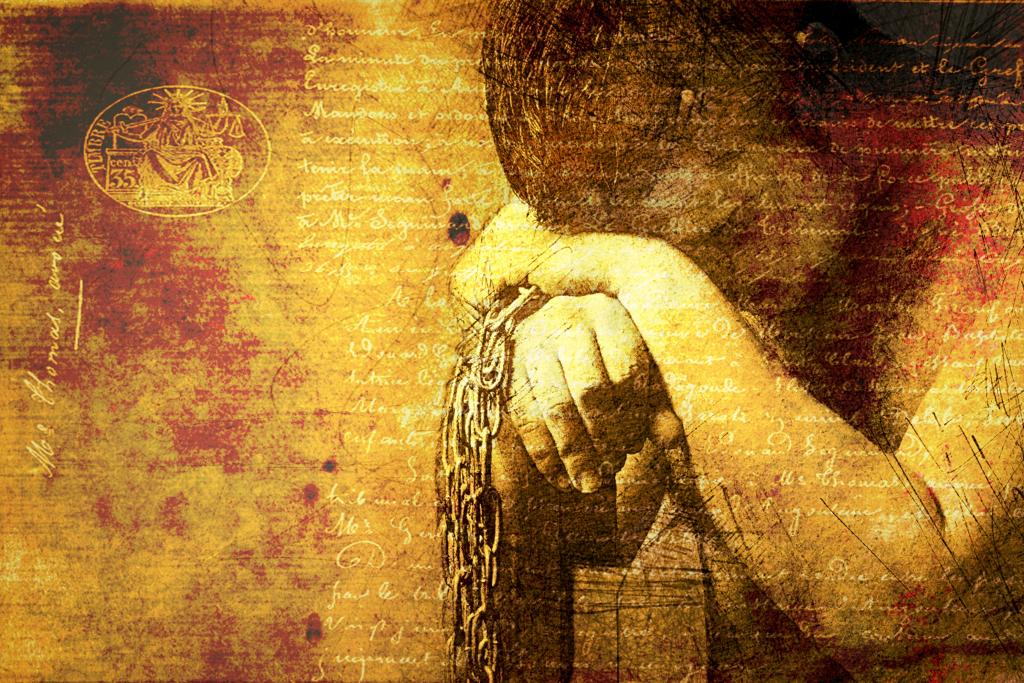 This is the sordid tale behind Amazing Grace
Here's the condensed version, which I'm summarizing from an article written by David Sheward on the Biology website.
It begins with the birth of John Newton in 1725 "to a Puritan mother who died" when he was young, and his "sea-captain father who took him to sea at age 11. After trying to desert from the Navy "he received eight dozen lashes and was reduced to the rank of common seaman." Later, while serving on a slave ship, the crew (who evidently didn't like him too much), "left him in West Africa with Amos Clowe, a fellow enslaver. Later in life, during a voyage in which Newton was returning home, his "ship was caught in a horrendous storm off the coast of Ireland and almost sank. Newton prayed to God and the cargo miraculously shifted to fill a hole in the ship's hull and the vessel drifted to safety. Newton took this as a sign from the Almighty and marked it as his conversion to Christianity." 34 years later, "he renounced his former slaving profession by publishing a blazing pamphlet called "Thoughts Upon the Slave Trade." In 1772 he penned the words for "Amazing Grace," and in 1835 William Walker set those words to a popular tune called, "New Britain."
This Wikipedia source adds:
"With the message that forgiveness and redemption are possible … and that the soul can be delivered from despair through the mercy of God, "Amazing Grace" is one of the most recognizable songs in the English-speaking world. … Author Gilbert Chase writes that it is "without a doubt the most famous of all the folk hymns"… performed about 10 million times annually."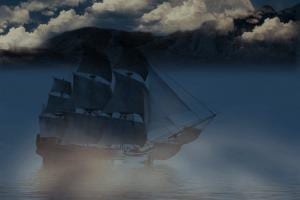 A "wretch" like me
Every time I listen to the song I am moved by its melodic cadence. When I hear the words "amazing grace … how sweet the sound" I can feel emotions begin to rise deep in my subconsciousness, filling me with a sense of joy. For a brief moment, my mind travels back to my glory days as a Christian when the joys of fellowship warmed my soul.
All is well until I hear the third line ring out, "that saved a wretch like me." And it's at this precise moment my freethinking mind engages, and I become profoundly troubled in spirit. Why? Because I'm not a "wretch," nor is anyone else.
As it so happens, when I'm going about my busy day and chance to bump into strangers or meet with friends, I don't see them as miserable lost souls filled with sin and in need of redemption. I'm a humanist and an optimist. I treat them as individuals who are filled with so much potential, and who have the ability to enjoy wonderfully fulfilled lives.
I doubt there's a Christian alive who can fully grasp what I'm talking about here. If they could, they'd set their spirits soaring. As John Gardner puts it: "The creative individual has the capacity to free himself … He is capable of questioning the assumptions that the rest of us accept."
Roughly 3.8 billion people in the world follow the Abrahamic religions. This testifies to the shared beliefs these religions teach regarding human nature. Specifically, that everyone is born evil, humanity is corrupt, and that planet earth is cursed. So, when a Christian sings about how they are "wretched" individuals, they are telling the world by way of this self-loathing word how they value themselves and others.
Garth Brook's Amazing Grace
You may recall Garth Brooks sang a version of the song at President Biden's inauguration. My sense is that Garth sang it as an attempt to help heal a divided nation. He sang it to remind all who are listening that we are all in the same boat together; just lost souls who have all sinned and are in need of forgiveness; and if we could just learn to forgive one another our nation could be healed.
Freethinkers aim to uplift people
What I'm driving at essentially, is that societies across the planet are deeply entrenched in this nihilistic perception of human nature. It is the source of many social ills, and it has doomed many to a life of unfulfilled misery.
When people think of freethinkers, they likely characterize them as a movement of wayward thinkers who are too scientific in their thinking to accept a spiritual worldview which most people simply assume to be true. And I can certainly understand how some believers who have stumbled across this article might have this impression. Or think ill of me for finding fault with an iconic song like Amazing Grace.
What religious folk may fail to understand, however, is that freethinkers are not necessarily motivated by a desire to resist and retaliate against every established norm. Most freethinkers I know adhere to the ideals of humanism. We are far more interested in exercising our faith in people and in uplifting humanity. As it so happens, Amazing Grace is just one of those tunes that serves as a signal to freethinkers. Whenever we hear it, it reminds us that there are still far too many people in the world who think they are wretched, sinful beings.