In this week's Meditation for Freethinkers I'm going to break one of Buddhism's long-standing traditions. It's known as the 2nd attachment; a teaching that advises people to keep quiet and not share their opinions and views.
(Needless to say, I'm going to offer my opinion and viewpoint about this teaching, in order to show why it's so important for people to offer their opinions and views.)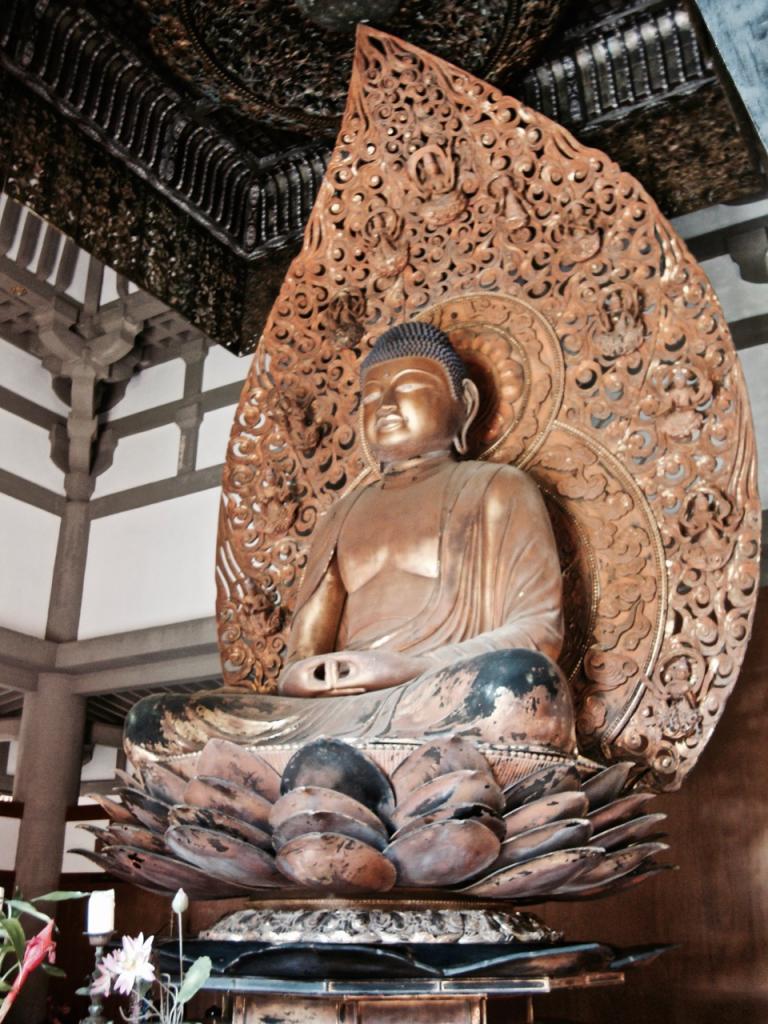 The 4 attachments in Buddhist thought
To provide some context, there are a total of 4 attachments which Buddhist teachings advise people to tame or overcome. The first attachment is about getting too attached to sensory experiences. The second represents becoming too attached to our opinions and views. The third counsels against becoming too caught up in traditions and rituals. And the final attachment requires that we rid ourselves of our own selfish ego.
For it's believed in Buddhist circles, (much like overcoming bad habits), that many of the things that we attach and cling to in life can cause us emotional suffering. Taming or overcoming these attachments allows us to relieve some of that suffering. This makes sense, and taken at first glance all these attachments are worthy of contemplating. Yet, every freethinker should question the merits of the 2nd attachment, which is a teaching that essentially advises people to keep their mouths shut.
The teaching should be questioned because free speech is a fundamental right. These days, with so much political and civil unrest happening around the world, it is especially important that people exercise this right. In countries where peace reigns, it may not be necessary to speak up. In many other parts of the world, though, it's not only important for people to speak out, but they might even have to take their opinions and views to the next level and fight to be heard.
To be fair, there are good reasons why Buddhism teaches people to refrain from overly expressing their views and opinions. At a minimum, expressing our views sometimes entails gossip, and we could all benefit from keeping our mouths shut. Then there is the garbage of opinionated BS being freely tossed about on social media. So, there's good food for thought in this teaching, and I like how this passage on a Buddhism information website flushes out the headier details:
"We all know people that have stubborn opinions about various topics. Where did these people learn these opinions?"

"The answer is mostly through their customs, traditions, and religious doctrines and ceremonies. As to religious views, many refuse to change their views on the grounds that their parents, grandparents and ancestors all held the same views."

"Others may not really be interested in correcting and improving themselves. People like this will defend any arguments against their old ideas by saying this is what they have always believed."

"Clinging to your views with stubbornness is based on ignorance. The ignorance we are speaking of is the falsehood that things are desirable, worth clinging to, and will endure the test of time. Whereas the truth is that all things are transient and worthless."
To put this in context, social media platforms provide a carnivorous feast for the gluttonous opines to continually spew out ephemeral nonsense. But a Buddhist might ask us to view all the gibberish going on from an existential point of view. Since the world is changing so fast, whatever is happening in your part of the world will likely not be happening tomorrow. Recklessly throwing out opinions about these fluid events is probably pointless. Each one of us would be much happier if we didn't get so caught up in all the nonsense going around.
The ostrich affect
However, there is a danger in being too passively silent. There are a lot of things happening in the world that can ruin the peace of mind that we seek, but we must feel compelled to act. This is the enticement of religion is it not? To escape the troubles of life by seeking either churches or caves where we can have peace and quiet and pursue spiritual bliss? Yes, there is peace to be enjoyed in detaching oneself from the ills of modern life and the pangs of human suffering. But there is also great satisfaction to be gained by diving headlong into the pool of human misery and trying to make a difference.
As a freethinker, using traditional forms of Buddhist meditation can be a challenge. In learning to be mindful, a practice deeply steeped in Buddhist thought, freethinkers have to – ironically – be mindful of not being led by religious influences that aim to detach them from life, rather than engage with it.
In certain situations, such as the one we have been discussing, Buddhist philosophy can even be at odds with the principles of freethought. A freethinker isn't really concerned about pursuing spiritual bliss. Or in ostracizing himself from real life when it compels them to stick their neck out and offer a secular point of view. The goal of the freethinker should be in fighting to preserve freedom of speech. And this goal can't really be accomplished by holding one's tongue.