A friend of mine in Texas liked to use the expression, "At the end of the day . . ." He often spoke it as a last resort, to emphasize the main point of what he was trying to say. Today, I'll use the expression but with a twist. "At the end the day – at the end of our existence – what are we really hoping will transpire in this grand universe?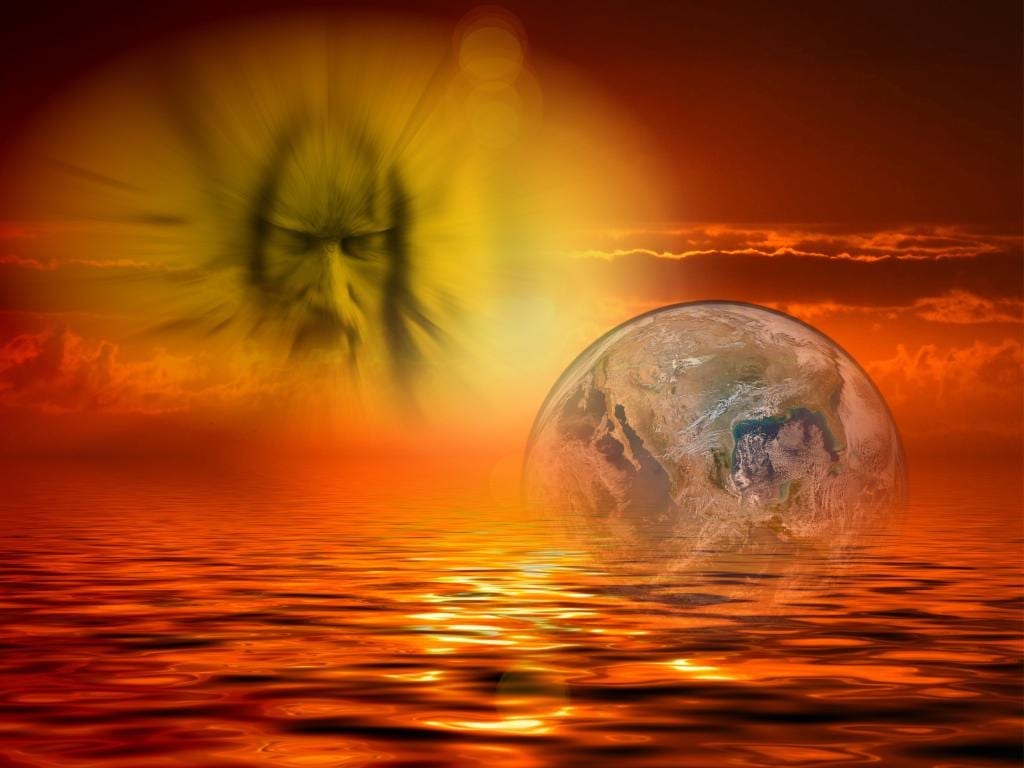 I'm sure everyone could rattle off a few wishes that quickly come to mind such as: We would like our children to thrive and be happy. We wish for world peace. And we sure hope someone will look after Sandy and Rooty, our beloved dog or cat.
But I'd suggest there is one, important philosophical consideration that's really driving all of our wishes and almost everything else we say and do every day. What we're all hoping will happen at the end of the day – at the end of life as we know it – is that some kind of cosmic resolution will take place; one in which all the things people have said and done will be put in balance.
Ultimately, we want all the rights and wrongs that have occurred in life to be righted.
We want the rich and powerful people, who have gotten away with everything, to understand what it's like to live in poverty and to be voiceless. We want the immigrant who walks for months in third-hand Adidas tennis shoes towards a border to find the life they seek. We want those whose lives are bombarded by war to enjoy peace. We want the black man, who served 44 years for a crime he did not commit, to be reborn and get another chance at life.
Walking on eggshells
In Christianity they call this form of reconciliation The Judgement. In many eastern philosophies, this is a resolution best left in the fate of a force called karma.
From a personal standpoint we all have skin in this game of life. At every waking moment, we carefully choose the thoughts we dare think and the words we dare speak. Throughout our lives we spend exorbitant amounts of conscientious energy trying to decide the right and wrong thing to do. And we perform all of these actions as though suspended in a celestial, high wire balancing act in which we believe that the consequences of our actions will be severe.
The perspective most people have about how life may be restored to balance, as well as how their own actions will weigh in on this process, is likely influenced by a belief in some form of judgement or karma. The Christian concept of judgement is particularly appealing because it leaves no room for ambiguity. Everything everyone says and does, is being backed up in the heavenly cloud drives in the sky. At the end of the day, ample rewards and the harshest of punishments will be downloaded swiftly.
As a former Christian, I once enjoyed believing in the concept of the judgement. I liked the idea of being rewarded for my fidelity to the "judge." I particularly liked the idea that my life of service would be rewarded, and those who chose a life of worldly excess would be less compensated – if they even made it into heaven. And sadistically, I even delighted in the belief that God would enact his revenge on those who mocked my Christian faith.
Indeed, the Christian concepts involving the judgement certainly check all the boxes in restoring balance in the universe. Albeit compared to karma, it's the more inhumane option.
Karma
Karma is the most common philosophical alternative we are familiar with as a philosophy that seeks to restore balance in the universe.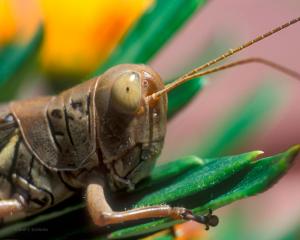 I happen to believe in the watered-down version of karma, the kind of karma that seems to only work within a limited amount of time and geographical range. For example, when I am thoughtful and engage with the lives of people in my life and community, most of these individuals seem to reward me with the same level of kindness and respect. Yet, this kind of karma loses its effect at greater distances. I know this as fact, because people who live beyond my circle of influence simply have no idea what a good person I really am. Many even treat me like crap. So evidently, there is no cosmic karmic force keeping score in the game of life.
– Although, ancient Buddhist beliefs would beg to differ. Someone. Something, is keeping track of everything we think, say and do. And in this recent article titled "The Two Meanings of Karma," Author Dhivan Thomas Jones, refers to this dynamic of karma as the "universal law of karma."
"The universal law of karma is part of Buddhist cosmology; beings move between the various realms of existence – human, divine, hellish, animal – as a result of their karma. Due to universal impermanence, all beings arise and pass away continuously, and the effects of both good and bad actions only last for a certain period of time before they are exhausted. … This universal karma is a system of cosmic justice, whereby moral acts never fade into oblivion, but register in the fabric of reality, their moral quality conserved until the very universe rewards and punishes good – and evil – doers."
Which would you choose: judgement / karma / or other?
If forced to make a choice, I prefer believing in the universal law of karma rather than a judgement. Frankly, I'd prefer getting another chance in life as a grasshopper even if I failed so miserably at achieving enlightenment in my former life as a human being. What Christianity offers is zero chance for a comeback and eternity in a lake of fire forever. The contrast between the two options could not be clearer. The cosmic force in control of karma is believed to be benevolent and selfless; it seeks only to help all beings reach a higher level of consciousness. With Christianity, God not only gives up on people, but he seems far too eager to enact revenge on those who fail to worship him.
At the end of the day . . . the belief that a judgement or karma is going to restore balance in the universe is difficult for both freethinkers and atheists to believe. Both of these options require a belief in either a god or cosmic force, and neither has been proven to exist.