In a major win for religious freedom activists the Supreme Court sided on Thursday with a Catholic foster care agency who refused to provide services to same sex couples. The decision essentially gives the foster agency the authorization to deny same sex couples and needy children the right to enjoy a loving family environment.
The ill-considered decision sure has the ring of an oxymoron. In this case, religious freedom = human inequality.
In other words, the Catholic church (i.e., a "spiritual" institution which should be an organization that promotes values such as empathy, dignity and equality) has been given the right not to exercise these values.
We should not be surprised . . .
because we must consider the historical context of the Judeo-Christian faiths. Historically, these religious institutions are exclusive in nature. They were built to promote the culture, values, and supernatural beliefs of a particular group of people. And while they may invite "others" into their folds, those who choose to adhere to their brands of faith must also assimilate their values.
Equality is not a biblical value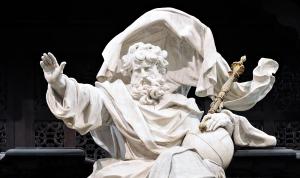 Our assumption that religions should exemplify human dignity and equality is misplaced. These are humanistic values, not biblical ideals. In particular equality, which has evolved along with our species due to the dynamics of globalization. In order for people to get along with each other they must be grounded in the value of equality. This is true for different segments of a society that live within the borders of a single country, and crucial considering the diversity of people that live in 195 countries around the globe.
The Supreme Court's decision yesterday was a win for religious liberty. It will likely spawn a host of other court cases in which religious institutions can discriminate against fellow Americans.
Yet, it was also a major setback for all Americans who value equality.