The Religious News Service is reporting in an article yesterday that:
Russia declares groups linked to Church of Scientology as 'undesirable'
"Undesirable." It's such curious word to use to describe the effects of a religion on a nation.
In a related article, the Associated Press reported a few months back that Russia also put the U.S. based media outlet Proekt on the undesirable list charging that it "poses a threat to the foundation of the constitutional order and security of the Russian Federation."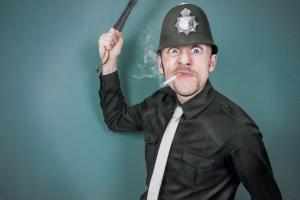 It's going to be a long time before America starts listing some of our own religious institutions and churches as "undesirable." The phrase "Till hell freezes over" comes to mind. But it's high time that we do. There are a lot of nationalist, evangelical, fundamentalist, and other cults operating in America—which similar to Russia—pose a threat to the foundation of the constitutional order and security of America.
We could begin by taking a serious look at all the pseudo-religious cults that enjoy operating tax free under the guise that they represent a viable religion.
Then expand the investigation into churches that may have once actually represented established religions, but which now have morphed into political lobbying organizations.
But the folks we really need to take a serious look at are the Christian Nationalists. Many of its members (or sympathizers) mistakenly think they are being guided by the hand of God, and are trying to overthrow our constitutional order. Think of the January 6 insurrection.
Thinkadelics Related Articles
Unequally Yoked: What the GOP, the Big Lie, and Christianity Have in Common
Christianity's Role in the Insurrection: A Historical Precedent?