Lies, misinformation and the spread of fake news. These aren't new mischiefs in modern life. They've been spreading like wildfire since the invention of the rumor.
It's human nature for us to assume we're right, and that the people spreading falsehoods lack the ability to discern reality from fiction. I happen to believe this is true to a large degree. Yet, I also think that another huge factor that's overlooked involves a breakdown in trust.
Many of the individuals we hear about today who are diving down conspiratorial rabbit holes, who believe the election was stolen by the democrats, or who resist the wearing of masks and getting vaccines share at least two traits: They distrust the institutions and agencies that Americans have long trusted to disseminate facts and they don't respect the citizens who work for these agencies.
I first noticed this dynamic when President Trump dismissed the assessments of 17 of America's top intelligence sources, (including trustworthy civilian and military sources), which all confirmed Russia had interfered in the 2016 elections.
(I'm sure I wasn't the first to conclude that if the President of the U.S. doesn't even trust America's own intelligence apparatuses, then he's not fit to hold office.)
These days, the distrust Trump vocalized regarding these agencies has become emblematic of the skepticism many citizens express towards other long-standing governmental, civic, and private agencies. But even more troubling than this cynicism is the animosity directed specifically towards fellow Americans who work for these institutions.
Here's a short list of some of these agencies and their representatives:
Dr. Anthony Fauci, director of the National Institute of Allergy and Infectious Diseases (NIAID)
The Center for Disease Control and Prevention (CDC)
Governmental agencies like the FBI, CIA, ATF and DEA, as well as their representatives
U.S. Surgeon General Dr. Vivek Murthy
Michael S. Regan, Administrator of the Environmental Protection Agency
Note: When we think about this level of distrust in the context of what it means to be an American, we are called to question the patriotism of the individuals who distrust these agencies. It seems to me that a true patriot is one who shares a fundamental trust in these agencies, as well as an appreciation and respect for the Americans who work in these agencies on behalf of the American people.
To this list we could easily add a few other institutions and people that are targeted by hatred: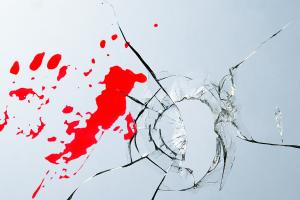 Mainstream media
Bill Gates and a host of other wealthy and influential people
Hollywood
Democrats and Independents
Institutions of higher learning
Election officials
Local school board officials
Scholars, scientists and other medical professionals
Lies, misinformation, disinformation, propaganda, fake news . . . they've been with us forever. As long as people stand to gain financially or personally from spreading fabrications, disorder will be with us forever.
Solving this problem is going to take a two-pronged approach:
We are going to have to continue to combat fiction with facts.
It's important to recognize that those who are spreading the most lies lack a basic level of trust in the institutions and individuals that are the most qualified to provide us with facts. In many cases, those spreading these lies also harbor a visceral hatred towards those who are disseminating the truth. And this is a bigger issue than a person not having the wherewithal to comprehend fact from fiction. This delves into the role human emotions play in blinding a person from recognizing the truth.
Thinkadelics Related Articles