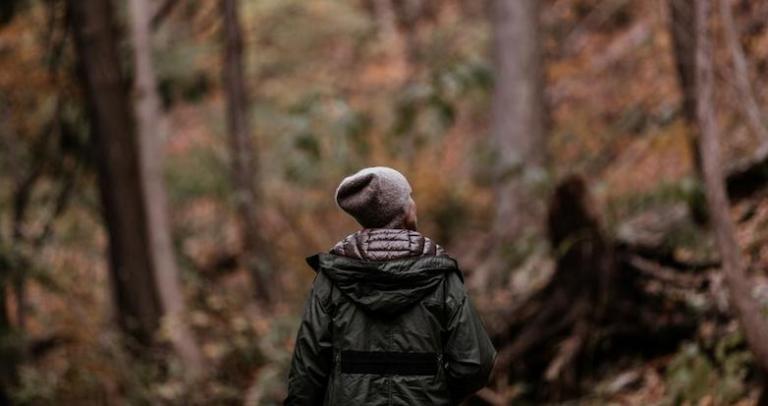 At a Christian writers conference this year, I had a few moments to speak with an author of a best-selling book on spirituality. Before we could even begin to catch up, he drew my attention to all of the activity around us.
Growing in agitation at the hustle and bustle, he made the following comment, "If we aren't caring for our souls, then what are we doing?"
That question has lingered with me in the months that have followed.
Our calendars and to do lists don't lie about our priorities.
Even if our days are filled up with some essential tasks that we shouldn't avoid, from working to making meals to caring for children to catching up with a spouse or friend, we have to sort out how to spend the rest of our time—even if it's fragmented.
How do we prioritize exercise, reading a book, watching a TV show, prayer, gardening, grocery shopping, cleaning, checking social media, or the many other tasks that fill up our days? Where does soul care fit into our days? How does it get squeezed out so easily?
Here are a few reasons why it's easy to overlook soul care:
It's Hard to Determine the Benefits of Soul Care
If I'm in a busy season of life where I lose a lot of the margin I've been counting on, soul care such as reading books or prayer, is often the first to go. In the heat of the moment, I focus only on what I can gain by dropping my spiritual practices.
It's much harder to pinpoint what I'm losing by removing soul care practices. The benefits of soul care are incremental and grow over time, so they are especially hard to measure.
We Don't Know What Care for Our Souls Feels Like
If you walk with a limp long enough, you may never imagine what it could feel like if you treated the source of your problem.
For those who haven't regularly practiced silence, learned contemplative prayer, prayed the hours regularly, or taken some time for a prayerful Examen of your spiritual state, they may not even know how badly their souls needs care.
We Don't Know How to Break Out of Unhealthy Cycles
It's one thing to recognize that your soul isn't healthy, but it's a whole other level up to make the life changes required to move toward greater health. Whether that means getting up early, turning off the smartphone, or cutting back on television, radio, or podcasts, carving out space for soul care each day isn't easy.
Oftentimes developing new habits requires a time of trial and error. I began practicing daily silence with 5 minute increments. I eventually worked my way up to 20-30 minutes, but it wasn't a smooth transition.
We Don't Have a Foundation of Spiritual Practices to Lean on
When I didn't understand the guiding motivation behind contemplative prayer, attempts at prayer only brought on a crisis of faith.  I ended up asking why God seemed so far away when I sat down to pray.
When I didn't grasp the most basic practices of centering prayer or entering into silence, these practices appeared impossible. Learning to begin contemplation with a grounding in God's unchanging love for me and life-giving presence helped me to practice contemplation with confidence and peace rather than anxiety.
Most importantly, even in the busiest of seasons, we can incorporate a few moments of silent prayer, Taize chants, meditation on Psalms, or some simple Examen questions throughout the day, whether waiting for a pot of water to boil, driving to work, standing in line, or idling in the school pickup line.
Community Helps Us Value Soul Care
Writing from within a Cistercian abbey, author and monk Thomas Merton noted that the frequently interrupted contemplation of those outside the abbey's walls was especially important to God. These people lacked the schedule and community support that he and his fellow monks enjoyed.
While Merton sometimes criticized his order for spending too much time working and not enough time praying, he still enjoyed the structure of his day that intentionally carved out time for silence, prayer, and liturgy. He had spiritual direction available just down the hall. In Merton's eyes, he could easily care for his soul with the resources available to him.
Soul Care Becomes Easier Over Time
Just like any habit or muscle that grows over time, soul care becomes easier the more that we make space for it. As we see the benefits of soul care, we'll be more likely to value it.
Even today I catch myself overlooking soul care on particularly hectic days. The key that I've found over time is that I now recognize when my soul is in need of spiritual renewal and have simple spiritual practices I can incorporate into my day. Like any habit, exercise, or discipline, soul prayer can become easier to practice the more you're immersed in it.
Learn more about how I've integrated soul care into my life in my book Flee, Be Silent, Pray.
"In Flee, Be Silent, Pray, Cyzewski sucks out the anxious performance poison that plagues so many protestant prayers by reminding us of this simple truth: life-giving prayer is rooted in the depths of knowing God's love. If you find yourself in a prayer rut, if you find your prayer-life dying on the vine, pick up Flee, Be Silent, Pray, and discover the freedom of contemplative prayer"

-Seth Haines, author of Coming Clean
You can read more about my journey into contemplative prayer and my recovery from anxious Christianity in my newly revised and expanded book: Flee, Be Silent, Pray: Ancient Prayers for Anxious Christians