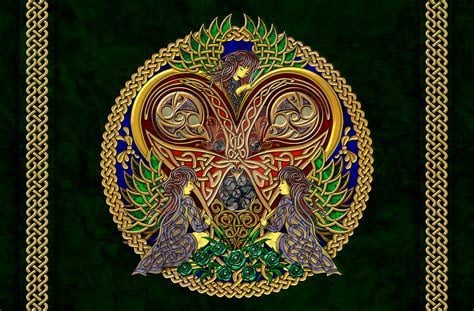 One of the things that has drawn me to Celtic Spirituality is the focus on the concept of "God with Us". In most of my years as a Christian, I had always been taught that we are attempting to reach Christ, and although imperfect, needed to make the effort. Jesus was on high, and we would likely never reach Him.
Don't Forget Jesus on the Journey
In Celtic Christianity, this heavy lifting is considered done before we even start. The idea of Jesus having always been with us was a great shock to my southern evangelical mind. But the Celtic theologians of the past and even today all proclaim that if we are going on a journey to find Jesus, we must remember to take Him along with us.
It is a great comfort to know that we serve a God through which we have never been abandoned. And what's more, God is not only with the believer, but with all people. Its simple math, if God is infinite, there is not a place that God cannot be. My belief or disbelief in gravity does not change the fact that gravity is real. Nor would me believing in God or not change the fact that God is infinite.
Mathematically, We Cannot be Separated from God
This is where this amazing, and old Scottish prayer comes into play. Its simple words proclaim an intricate truth. God is with us, no matter where we go, what we believe or what we do. To me it is comforting to know the words of scripture are true when it says that:
"For I am persuaded that neither death nor life nor angels nor principalities nor things present nor things to come nor powers nor height nor depth nor any other creature will be able to separate us from the love of God, which is in Christ Jesus our Lord." Romans 8:38-39
What we must do is to simply seek what is already there, we must Come, This Day, to a God that is already waiting for us.
Come I, This Day
COME I this day to the Father,
Come I this day to the Son,
Come I to the Holy Spirit powerful;
Come I this day with God,
Come I this day with Christ,
Come I with the Spirit of kindly balm,

God, and Spirit, and Jesus,
From the crown of my head
To the soles of my feet;
Come I with my reputation,
Come I with my testimony,
Come I to Thee, Jesu–
Jesu, shelter me.
What we learn from this prayer is that when we do decide to come, we must bring everything. From the head to the foot, Christ desires the whole person, brokenness, hurt and pain. God is already there, we must simply Come.
To learn more about the author or Celtic Spirituality visit here