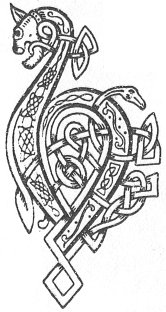 Lessons form the Outer Isles
Lesson One: God is ever present and does not need to wait for our call to be located in a place. God is in your church long before you begin to invite God through worship. It really is us who must learn to understand that reality and enter into a place where God already is. Buildings and functions cannot contain God. It is us who travel to meet God in a place.
Lesson Two: God is concerned with your day to day. God, who created you, is delighted with the things you create with your hands. From the fruit of the loom, to the field, to that power point spreadsheet you created for your boss. And since God delights in these things, we should always give our labor the best effort we can, for it is sacred.
Lesson Three: Rest is God ordained. From the Scottish Isles to the Garden of Eden, rest is not only honored by God, but required. We must allow ourselves to recharge. Rest is blessed by God