I have two dogs, both of them are pit bulls and both of them are rescues. Whiskey is the brown female. We got her from a kid down the road who traded an iPod for her and hid her in his garage for months. She was 4 months old when we got her and she had her ears clipped by some jackass so they were bleeding and she was very scared. She trembled all the time and even now doesn't deal with yelling well. She has always been the best dog ever, she was house trained fast and will bark at the door when she has to go out. The way we know she is not feeling well is if she has an accident in the house. Either that or it's raining. She doesn't like to go out when it's raining. We have had her for 4 years and we have loved every moment of her life with us.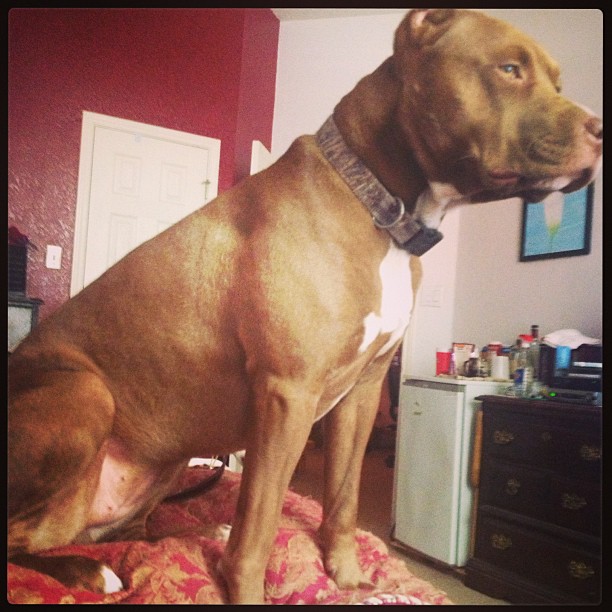 Our male pit bull is Bourbon. He has no idea that he is a dog. He is my dog and the greatest gift that my husband has ever given me. We adopted Bourbon from a great pit bull rescue named Don't Bully Me Rescue. This group of wonderful people work tirelessly every day to save the lives of these dogs. They love them and invest everything they have to make sure they are rescued and put in good homes. At the time that we adopted Bourbon, I was having horrible nightmares and was waking up at 3am in panic almost every night. Since we have had him, those have gone away and even if I do wake up, he comforts me so I can go back to sleep. He is such a wonderful dog. He has had really basic training by the best dog trainer in Texas at K9 Mastery, who also rescues dogs and finds them homes.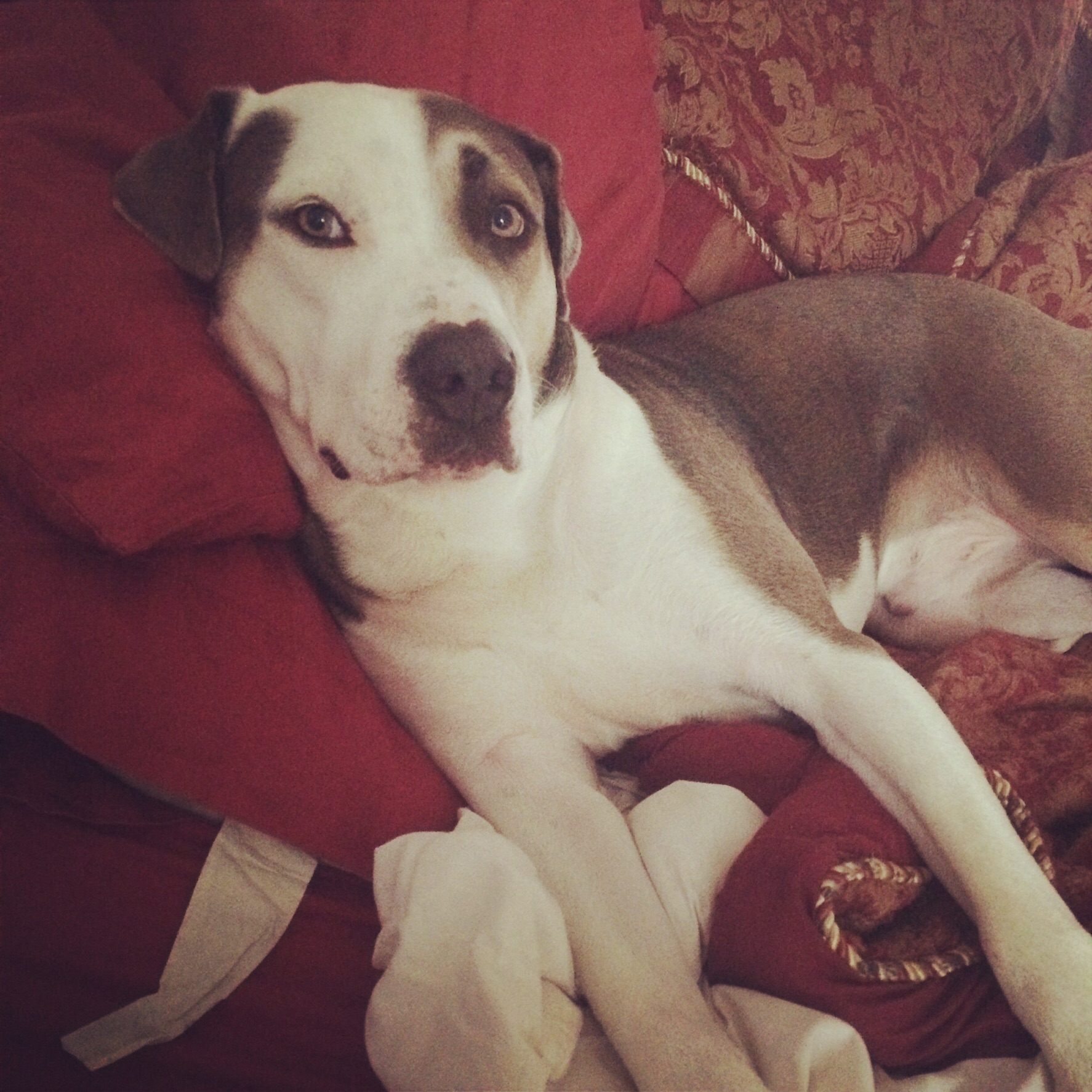 These two are a huge part of my family's life and so I wanted to share them with you. If you ever are looking for a dog to adopt, I ask you to look into pit bull. I know a lot of people have issues with these dogs, but any breed of dog can bite or be protective. The best thing that we have ever done was given these two a chance at life. St. Francis would be proud.
And then there is Moonshine who showed up at our front door on Halloween of 2015. She is Dan's dog now, she adopted him.