This is a bit of a blow for progressive rights. Ack. This comes from the Guardian on Thursday: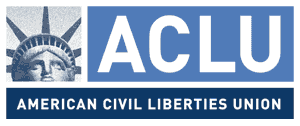 The California hospital cited 'ethical and religious directives' and refused to allow a doctor to tie the woman's tubes immediately following childbirth

A San Francisco judge on Thursday refused to order a Catholic hospital to allow an obstetrician to use its facility to sterilize a woman just after the birth of her third child.

In denying the American Civil Liberties Union's emergency request, superior court judge Ernest Goldsmith recognized the right of a Catholic hospital to adhere to its ethical and religious dictates.

"The religious beliefs reflected in their operation are not to be interfered with by courts," Goldsmith said during an hour-long hearing in San Francisco. "There's no law that says that hospitals are mandated to perform sterilizations."

The case, brought by the ACLU, spotlights increasing tension over women's rights to contraceptive healthcare in Catholic institutions.

Rebecca Chamorro plans to deliver her baby by cesarean section in Redding,California, at the end of the month and would like her physician to tie her tubes immediately following the birth.

But Mercy Medical Center Redding, a Catholic hospital with the only delivery room in a 70-mile radius of Chamorro's home in the rural northern reaches of the state, cited "ethical and religious directives" and refused to allow her doctor to perform the tubal ligation. In 2009, the United States Conference of Catholic Bishops issued orders that generally prohibit sterilization in Catholic hospitals and call it "intrinsically evil".

Goldsmith ruled that the ACLU is unlikely to win its discrimination case because the hospital's sterilization policy applies equally to men and women. The judge also found that Chamorro could have the elective procedure in another hospital. In addition, he found insufficient evidence that the hospital allowed other tubal ligations solely for contraceptive purposes.

The ACLU challenged the use of religious directives to deny tubal ligations in a lawsuit it filed last month on behalf of Chamorro and Physicians for Reproductive Health, a nonprofit, and against the hospital and its parent, Dignity Health of San Francisco – California's largest hospital provider. The suit alleges sex discrimination because the prohibition against sterilization disproportionately impacts women. The ACLU also contends that the hospital arbitrarily allowed some women to have the common surgical procedure while refusing it to others.

"It's unbelievable that the hospital where my doctor has admitting privileges is denying him the ability to provide a safe, legal and common procedure, especially considering that Mercy is my only real option," Chamorro said in an email.
Continue reading the Guardian here…
I think the whole nature of mixing church and state and church and healthcare is hugely problematic. Another readon why the US should embrace a universal healthcare system.
There is a great chapter in John Loftus's Christianity is Not Great that touches on the problems of the sanctity of life with regard to Catholic healthcare.