The British Humanist Associuation are an organisation well worth supporting. And this news item is well worth watching:
As the BHA state: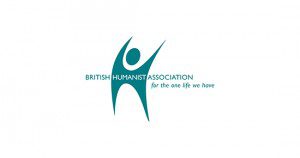 'They just trap you from when you're born until you die. Every single step of your life is like a trap.'

Quoted above are the harrowing words of a whistleblower from one of London's illegal, unregistered yeshivas. And we've met many others just like him.

For years, we've been demanding justice for boys in unregistered schools around London who have been forced to study nothing but Torah from dawn to dusk, without state protection or oversight from unsafe building conditions or even, in some cases, the threat of corporal punishment.

Most we spoke to said they and their friends emerged from school innumerate and unable to read or write English. They found it difficult to make something as simple as a GP appointment. They had their lives stolen from them. And their educational shortcomings made it difficult for them to speak out.

Last week's good news was that Government seems finally ready to act on this pressing issue, and has ordered the closure of one of the schools in question.

We are enormously grateful to our supporters and all who donated to help us keep on our Faith Schools Campaigner in 2016. This success was made by possible by you. Thank you.
The news segment is from a month ago, but is very prevalent. Working in education, this is something that is close to my heart. Please support the BHA by joining, or helping with their campaigns and signing petitions, or join the National Secular Society who also fight for a separation of church and state.