I am happy to announce a local books signing and humanist poetry evening at my local book shop in Hampshire, UK (Lee-on-the-Solent, 27-28th May). Anyone who lives nearby is thoroughly welcome (which probably accounts for about 2 of my readers here!).
Gareth Howells, of the band BEMIS, will be playing a couple of songs. He contributed a few pieces to the anthology. Glenn Barr is also another local writer who contributed, and he will also be there.
Details are on the launch posters below.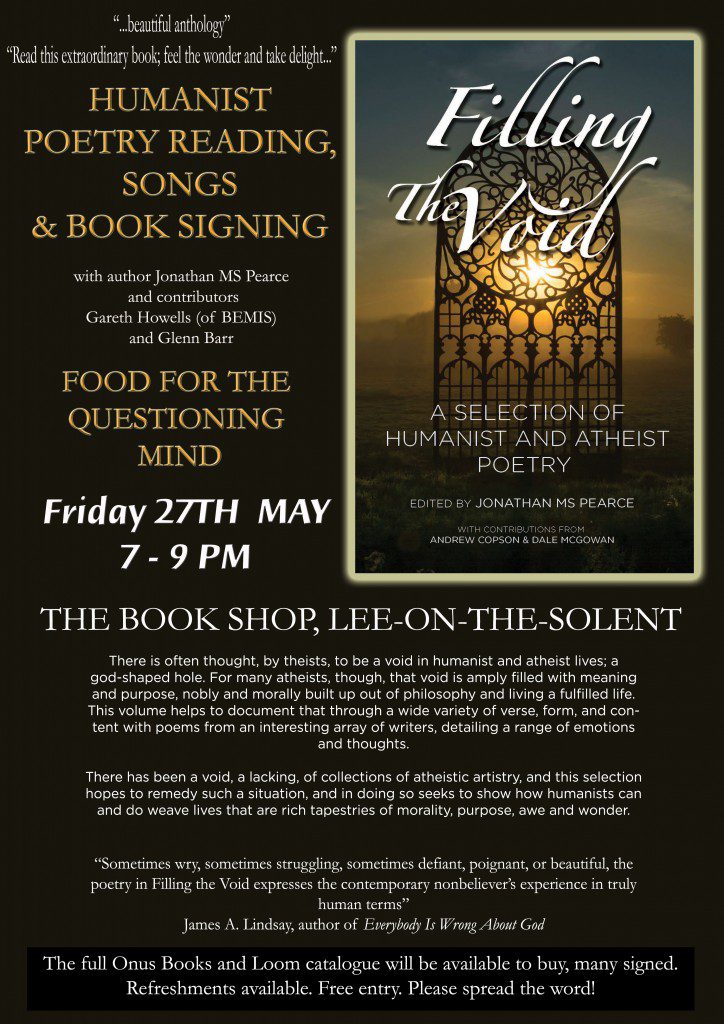 And then the day after will be a simple books signing for my new zombie (with aspects of philosophy) novel.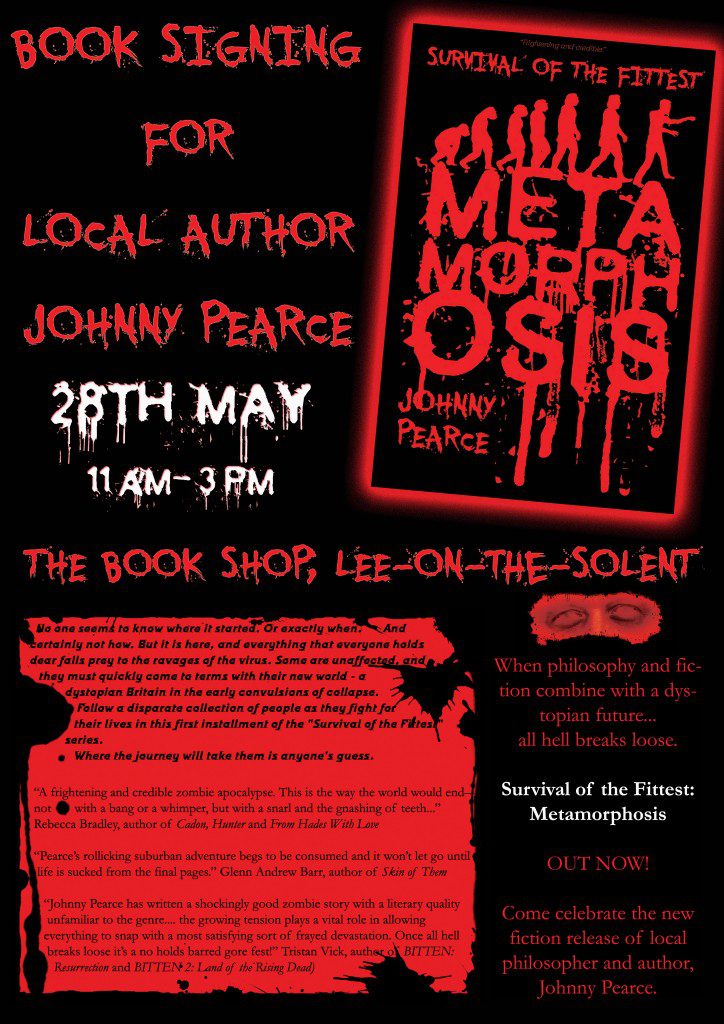 Please grab a copy of the books! Click on the posters for US links to the books (as most of my readers are from the States).