Just a reminder of a recent interview on a podcast where I talk about all manner of things. I'd be interested in feedback in whether you agree or not with some of the things I say!
I have appeared on the Naked Diner Podcast for the second time, and what an enjoyable experience it was. Check out the casual conversation. I hope it is to your liking. If you run a podcast and fancy having me on for a chat, then let me know. We go around the houses here…
You can find the Naked Diner on iTunes, Stitcher, Google Play, and YouTube. Check out podcast host Andrew Hall, a fellow Patheos writer on Twitter!, Instagram! and on Pinterest! Jack can be found on twitter here.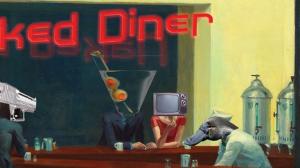 ---
Stay in touch! Like A Tippling Philosopher on Facebook: