Atheism, as a label, has traditionally been a big no-no for US politicians. Surveys have shown that the US population would rather vote for a black person or a Muslim than an atheist, to give you some context. White evangelicalism has been, for some time, a major bloc in the Republican electorate, and seemingly increasingly so, despite the fact that it looks to doom the GOP to failure going forward.
Hemant Mehta wrote a good chapter on atheism in US politics in my recent anthology Not Seeing God: Atheism in the 21st Century.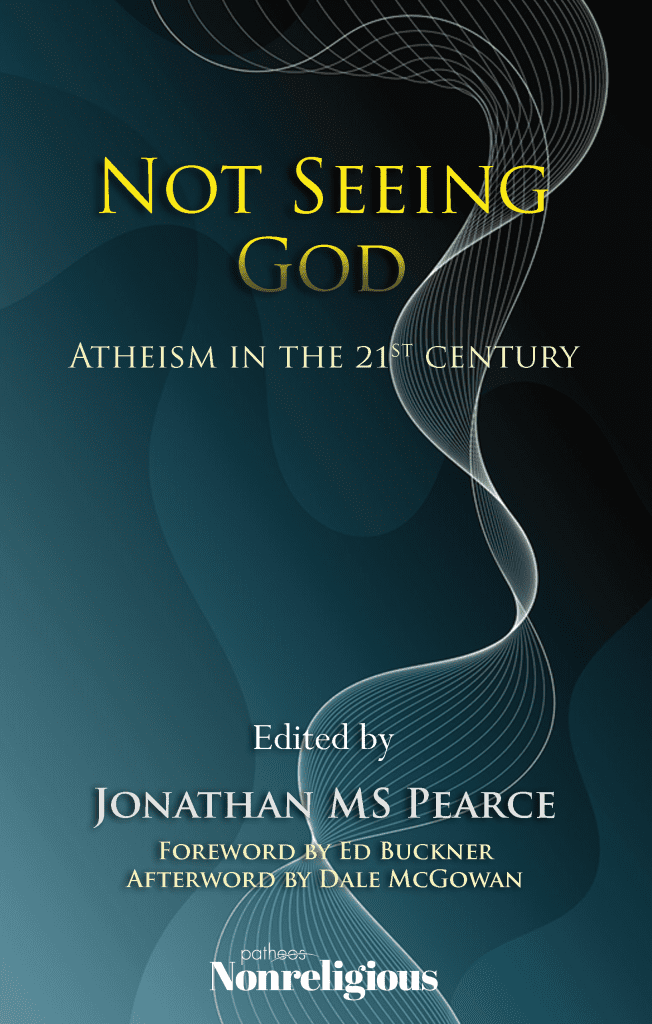 Recently, The Guardian featured a piece "'I prefer non-religious': why so few US politicians come out as atheists":
he 2020 presidential election has produced the most diverse field of candidates in history. There are women, people of color and an openly gay man. There are billionaires, socialists and a self-help guru. The Vermont senator Bernie Sanders' view of religion is not particularly clear but there are no known atheists.

Non-believers remain few and far between in American politics. In Congress, the only one to publicly "come out" as such is Jared Huffman, a Democrat representing California's second district and a leading proponent of impeachment of Donald Trump.

Asked how he would define spiritual, Huffman said: "I'm interested in the morality and values that hold us together, the things that through time have really been the foundations of many religions, but I just see so much in organized religion that doesn't work for me that I can't really find a fit there."

Huffman, 55, has no desire to emulate militants such as Richard Dawkins or Christopher Hitchens.

"Atheism seems to bring with it the notion of being anti-religion as opposed to non-religious," he said. "I prefer non-religious because I just want everyone to make their own religious choices. I'm not against them having religion.

"I would never call religion categorically bad. I see too many good things happening by people of faith and even organized religion. I think Pope Francis's encyclical was one of the most impactful statements on climate change and nature in recent times and I've seen other really great leadership on important moral issues from people of faith. I've seen a lot of lousy, immoral stuff as well. So it's just a mix."
The piece referenced another more recent Gallup poll from May that sees atheists as bottom of the electoral desire pile. Atheists (60%) came in second to last, above socialist (47%). However, in 1958, Gallup had an atheist candidate at 18%, so things are changing!
The article continues:
Most of the 2020 Democratic candidates make references to their faith. Former vice-president Joe Biden, a Catholic, wears his late son Beau's rosary on his left wrist. The Massachusetts senator Elizabeth Warren, a Methodist, said in June: "My faith animates all that I do." South Bend's mayor, Pete Buttigieg, an Episcopalian, has been praised for reclaiming religion for the left while Marianne Williamson has declared: "My religion is Judaism, my spirituality is universal."

Sanders, who is Jewish, is a more ambiguous case. During the 2016 campaign, leaked emails revealed that a Democratic official considered raising the question of whether Sanders is an atheist in the hope of weakening him against Hillary Clinton. Sanders told the Washington Postthat year he was "not actively involved with organised religion" but added: "I think everyone believes in God in their own ways. To me, it means that all of us are connected, all of life is connected, and that we are all tied together."

So what would happen if a 2020 candidate came out as a non-believer?

"I think they would suffer withering criticism," Huffman said. "There still is, at the national political level, this notion that you have to put some kind of faith out there. I'm not saying that anybody's faking it in the presidential field but there still is this notion that's one of the threshold things you have to do."
You know Congress isn't being honest, of course. We can surmise this from the anomaly in the stats – more politicians are Christian than represented in the general public. By quite a margin. But, again, that is changing:
In Congress, too, Christians are still overrepresented when compared with the general public, according to the Pew Research Center. About 23% of the public say they are atheist, agnostic or "nothing in particular".

The number of non-Christian members of Congress is now 63, Pew says, made up of 34 Jews, three Muslims, three Hindus, two Buddhists, two Unitarian Universalists, and 19, including the Arizona senator Kyrsten Sinema, who decline to specify a religious affiliation.
It's still a dangerous thing, politically, to announce such open atheism. Huffman, unsurprisingly, thinks there are many more in the closet:
In 2007 the Democrat Pete Stark, also from northern California, announced he did not believe in God. Stark has since left Congress, but Huffman believes he is still not alone.

"I have many fellow travellers, very few publicly. I think there's still fear of this conventional wisdom that being an atheist or agnostic or a non-believer is somehow the worst possible thing in politics. My experience has been that that's not the case, but how you do it matters."

Although current polls suggest America will get its first female, gay or Muslim president before its first atheist, attitudes are gradually shifting.

Robert P Jones, chief executive and founder of the Public Religion Research Institute, said: "I think Americans are slowly coming around to 'a-theist': it means not belief in God but doesn't necessarily mean not religious.

"I think that is slowly seeping into the American consciousness, this more complex way of thinking about religion, and that may open up some more interesting space."
---
Stay in touch! Like A Tippling Philosopher on Facebook: