What if the victims of Coronavirus were less than pitied flu-type patients? What if they were pretty horrific?
I am just finishing writing the sequel to my first in the Survival of the Fittest series: Survival of the Fittest: Metamorphosis (UK). Please grab yourself a copy and see how the outbreak plays out…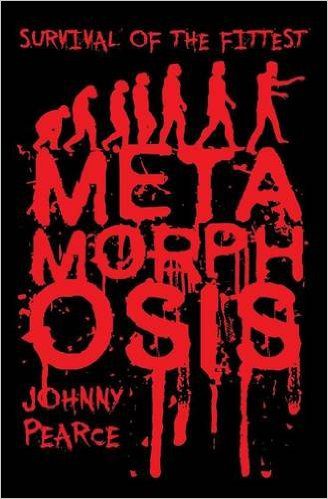 No one seems to know where it started. Or exactly when. And certainly not how. But it is here, and everything that everyone holds dear falls prey to the ravages of the virus. Some are unaffected, and they must quickly come to terms with their new world – a dystopian Britain in the early convulsions of collapse.
Follow a disparate collection of people as they fight for their lives in this first installment of the "Survival of the Fittest" series.
Where the journey will take them is anyone's guess.
"A frightening and credible zombie apocalypse. This is the way the world would end―not with a bang or a whimper, but with a snarl and the gnashing of teeth…" Rebecca Bradley, author of Cadon, Hunter and From Hades With Love
"Pearce's rollicking suburban adventure begs to be consumed and it won't let go until life is sucked from the final pages." Glenn Andrew Barr, author of Skin of Them
"Johnny Pearce has written a shockingly good zombie story with a literary quality unfamiliar to the genre. Don't let the slow build fool you―the growing tension plays a vital role in allowing everything to snap with a most satisfying sort of frayed devastation. Once all hell breaks loose it's a no holds barred gore fest!" Tristan Vick, author of BITTEN: Resurrection and BITTEN 2: Land of the Rising Dead
---
Stay in touch! Like A Tippling Philosopher on Facebook:
You can also buy me a cuppa. Please… It justifies me continuing to do this!