As many of you will know, I wrote my first fiction book a few years ago – Survival of the Fittest: Metamorphosis (UK) – and I am finally getting round to finish the sequel (Survival of the Fittest: Adaptation). I have been waiting to see how this pandemic pans out to try to write some references into the book about it. Rebecca Bradley, author and blogger over at SIN, has read the manuscript and thinks it's a great, smooth continuation to the series, which is fantastic to hear. It's good and should be finished pretty darned soon.
So, if you fancy a diversion from this pandemic to read about a far worse one, and with some philosophy woven into it, then grab yourselves a copy. It all helps as trying to get a job when you are disabled is, er, difficult. Very difficult.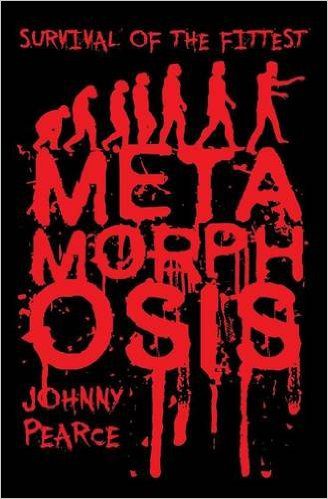 Description:
No one seems to know where it started. Or exactly when. And certainly not how. But it is here, and everything that everyone holds dear falls prey to the ravages of the virus. Some are unaffected, and they must quickly come to terms with their new world – a dystopian Britain in the early convulsions of collapse.
Follow a disparate collection of people as they fight for their lives in this first installment of the "Survival of the Fittest" series.
Where the journey will take them is anyone's guess.
"A frightening and credible zombie apocalypse. This is the way the world would end―not with a bang or a whimper, but with a snarl and the gnashing of teeth…" Rebecca Bradley, author of Cadon, Hunter and From Hades With Love
"Pearce's rollicking suburban adventure begs to be consumed and it won't let go until life is sucked from the final pages." Glenn Andrew Barr, author of Skin of Them
"Johnny Pearce has written a shockingly good zombie story with a literary quality unfamiliar to the genre. Don't let the slow build fool you―the growing tension plays a vital role in allowing everything to snap with a most satisfying sort of frayed devastation. Once all hell breaks loose it's a no holds barred gore fest!" Tristan Vick, author of BITTEN: Resurrection and BITTEN 2: Land of the Rising Dead