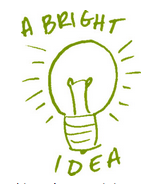 I've been very busy over my brief holiday break – the important thing is that if you're in Australia and interested in science communication, science education and science outreach, that you check out some of the presenters at the forthcoming ScienceRewired Big Science Communication Summit and consider not only:
For these interviews, I not only ask presenters about their current work, but also their views on progress and issues within their fields (whether it be communication of science, science education or outreach) and what to expect at the summit.
The first three interviews are out now on AudioBoo, and are also available on iTunes:
Dr Craig Cormick – CSIRO At The Big Science Communication Summit

Dr Craig Cormick is a former science journalist and editor, and is widely published on research into the causes of public concerns into new technologies.

Professor Leonie Rennie – Curtin University At The Big Science Communication Summit

Professor Leonie Rennie is the Emeritus Professor in the Department of Research & Development at Curtin University, Perth.

Dr Rod Lamberts – CPAS At The Big Science Communication Summit

Dr Rod Lamberts is the deputy director of the Australian National Centre for the Public Awareness of Science (CPAS).
Also out on Token Skeptic:
Psychiatric Tales, Science Tales And Faking A Moon Landing With Darryl Cunningham

Psychiactric Tales is available from Blank Slate in the UK and Bloomsbury in the US. His latest book is Science Tales: Lies, Hoaxes and Scams, is published by Myriad and is also released in the US as How to Fake A Moon Landing: Exploring The Myths of Science Denial by Abrams Comicarts.
and
Episode One Hundred And Sixty – On Fitnah – Interview With Maryam Namazie

Maryam Namazie is a political activist, campaigner and blogger, and the spokesperson for Fitnah – Movement for Women's Liberation, and also the Equal Rights Now, One Law for All Campaign against Sharia Law in Britain and the Council of Ex-Muslims of Britain.

The official site for Fitnah: Movement for Women's Liberation can be found at http://fitnahmovement.blogspot.co.uk, and is described as a protest movement demanding freedom, equality, and secularism and calling for an end to misogynist cultural, religious and moral laws and customs, compulsory veiling, sex apartheid, sex trafficking, and violence against women. It aims to remind the Islamic regime of Iran and Islamists everywhere that the women's liberation movement is a source of fitnah for their rule alone.
Finally – a missing episode! 365 Days of Philosophy had an embarrassing gap for the month of February, but it's all filled in now:
Check out the blog every day in 2013 at www.365daysofphilosophy.com.