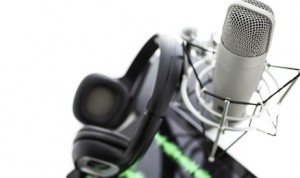 A few useful links and resources:
From Science, 25 April 2014 Editorial, Addressing Vaccine Hesitancy – Barry R. Bloom, Edgar Marcuse, Seth Mnookin (viewable for free with registration):
A recent report concluded that current public health communication about vaccines may actually increase misperceptions or reduce vaccination intention, and that attempts to increase concerns about communicable diseases or correct false claims about vaccines may be counterproductive. Research is needed to develop evidence-based strategies that guide health care providers on how best to communicate the importance of immunization to parents who are uncertain about what to believe…
…Strategies to combat antivaccine messages cannot be developed by educated guesswork. Evidence-based approaches that facilitate vaccination are needed if we are to prevent diseases that can easily be avoided and fulfill the potential of modern vaccine research.
In order to craft evidence-based communication strategies that will improve public understanding of vaccines, this Academy initiative is examining what research is needed to better understand how public perceptions of childhood vaccines are formed. This work is being undertaken by a multidisciplinary committee of experts drawn from medicine, behavioral science, communications, science history, and journalism.
Pediatrics – Effective Messages in Vaccine Promotion: A Randomized Trial. March 2014. Brendan Nyhan, PhD, Jason Reifler, PhD, Sean Richey, PhD, and Gary L. Freed, MD, MPH:
RESULTS: None of the interventions increased parental intent to vaccinate a future child. Refuting claims of an MMR/autism link successfully reduced misperceptions that vaccines cause autism but nonetheless decreased intent to vaccinate among parents who had the least favorable vaccine attitudes. In addition, images of sick children increased expressed belief in a vaccine/autism link and a dramatic narrative about an infant in danger increased self-reported belief in serious vaccine side effects.
MIT News – 3 Questions: Seth Mnookin on research to encourage vaccination
.
Episode One Hundred And Seventy Eight – On Vaccine Risk Perceptions And Ad Hoc Risk Communication – An Interview With Professor Dan Kahan (podcast episode):
In January of this year, the paper Vaccine Risk Perceptions and Ad Hoc Risk Communication: An Empirical Assessment was published on the Social Science Research Network site, authored by Dan Kahan. It's a fascinating read. What particularly intrigued me was what help concerned citizens can be when it comes to communicating scientific facts well – and when it's important to take a step back.
Eight Useful Charts on Vaccines – In honor of World Immunization Week, which begins this Thursday, UNICEF crunched the numbers on vaccines around the globe:
Jos Vandelaer, UNICEF's chief of immunizations, notes that even when a country has eradicated a disease, it's important to keep vaccinating children against it. Polio has been eradicated in every nation except Afghanistan, Pakistan, and Nigeria—and yet, in the past year, there have been cases of the disease in the Horn of Africa, Syria, and Iraq. By analyzing those recent cases, scientists determined that they were caused by the same strain of virus present in the three countries where the disease is still endemic. That means that the recent cases were imported—and that herd immunity is not yet strong enough in the Horn of Africa, Syria, or Iraq to prevent outbreaks.