This is a big reason why atheism is never boring (let alone the fact that people can't even DECIDE on what "atheism" means and just how much it overlaps with skepticism, or what atheists should be doing, and why and how, and so on and so forth) – it's not boring because of what other people will say about it.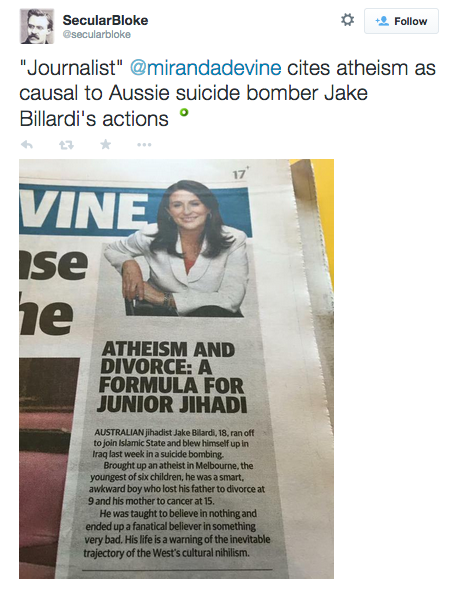 "He was taught to believe in nothing and ended up a fanatical believer in something very bad. His life is a warning of the inevitable trajectory of the West's cultural nihilism." – Miranda Devine about Jake Bilardi.
Or do about it. Here's to less hatred and a little more solutions as to people hurting themselves and others in the name of religion. Happy Sunday!