It's been a busy few weeks, so here's a quick rundown of what's been going on – and here's the podcasts too!
Urban Legendary 13 – a lot of content from the live radio shows I've been doing on local community radio, RTRFM! Including some vox pop from a protest rally held in my town about the new freeway they're trying to get going… and it's not going so well for the developers.
I also spoke to author Nic Holas is a person living with HIV whose writing focuses on the contemporary gay experience, and he joined me on The Mag, to talk about what the new drug PrEP is and the implications for both HIV positive and negative people into the future. Also, a Greens Senator about #RenewAustralia and what's been happening with the laws regarding refugees coming to Australia.
Token Skeptic is up to #210 episodes! This new one features a great critical response to the no-jab-no-pay immunisation laws that are coming into effect at the start of next year and also about a new European skeptical podcast that has taken to the internet.
Other than that, my life this past month focused on graphic design projects: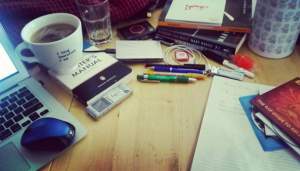 I attended the gala night for the WA Youth Awards (where I was fortunate enough to be seated at the same table as two of the highly commended winners!) – it was at the Crown Ballroom and was a lovely experience – they've got their christmas decorations up already: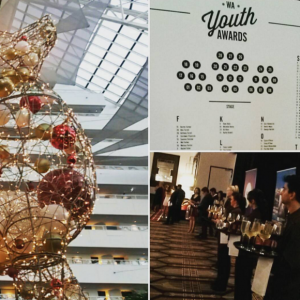 I also attended the Pride Rally and did some vox pops whilst there: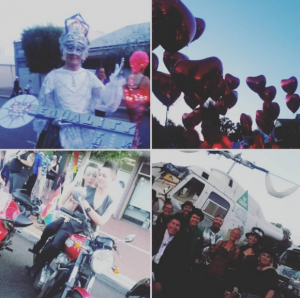 And playing as much music as I can in between doing three-to-six live hours of radio and trying not to hit the wrong buttons while doing so: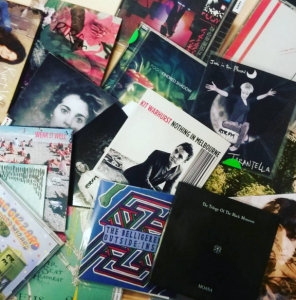 Some of the tunes that ended up on the show are from these albums (which I regularly document on my Instagram account, mostly to keep track of just HOW MUCH WORK I'M DOING to get into new music):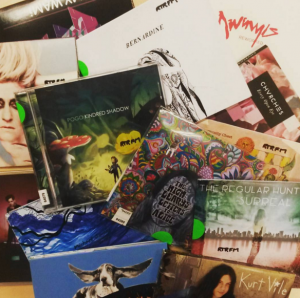 And you can also catch me on another podcast on a semi-regular basis – called Talk The Talk, which also goes on the RTRFM airwaves every Tuesday. Occasionally some of the issues raised in the world of linguistics can baffle the experts too…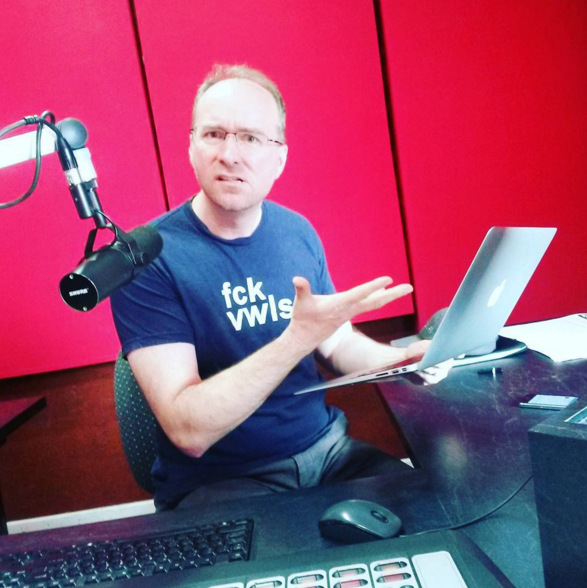 I'll be off and away for the rest of this week, so enjoy listening to the shows and – as always – consider joining in on the Patreon on www.patreon.com/kyliesturgess if you'd like to help the shows continue in 2016!