I've just posted a Patreon-only post for anyone interested in a more tidier version of the notes I took at the various panels and talks at #SupaNova2019, but you can also check them out on my social media pages (Facebook and Instagram).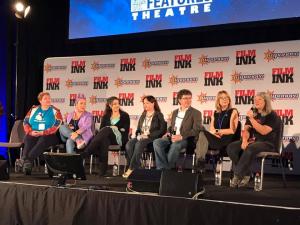 If there's one additional thing I'd like to add to those notes, it would be something that was being said at the end of another panel discussion (you can download the podcast, episode #125!) for the live recorded show Pixel Sift. They were concluding their discussion about creativity with Anthony Sweet, Cabalia & PikaPi, and reached a point where they were musing about the amount of time, effort and passion put into their work, whether it be making streaming shows entertaining, or doing cosplay or writing games… and how it really needs to be done with the audience in mind, but also has to be something you enjoy doing too. One of the participants said that she was taught to play the piano from the age of three and hadn't done any music for a while. After reflecting upon whether or not it was something that brought them joy, they said that they might get back into music for the fun of it again soon.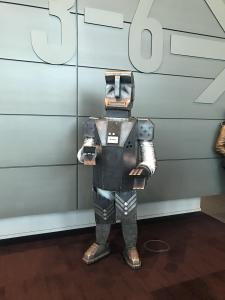 This was something that I think carried throughout the rest of the panels I attended: many of the discussions revolved around the nitty-gritty of the challenges of writing and getting published, finding an agent, and I even had a casual discussion with another attendee about etiquette of book reviews and tagging authors (these are things that Justine Larbalestier has been discussing recently on her Twitter feed, there's some useful links above). Yet the underlying message throughout all the presentations was to consider whether or not you enjoyed making art, rather than curbing your creativity to reach a certain market, demographic, or what have you.
Even the boom in fantasy shows after Game Of Thrones doesn't necessarily mean that there's going to be a need for yet another version or even that there will be no room for new fantasy in the wake of its success. Many of the authors discussed how they'd been criticised or told that their work wouldn't sell or wasn't worth publishing (one horrific account included one author telling a panelist that 'women can't write' at the very same convention, which very much echoes my experience at a NATIONAL ENGLISH TEACHING CONFERENCE where a lecturer summed up his talk with 'women are unable to write science fiction or fantasy' … while my brain was screaming about Anne McCaffrey, Ursula Le Guin, et al, I was cowed down by the fact that not a single fellow attendee stood up with me against his claims!). Persistence, conviction and enjoying what you do when creating art really does matter, even if you do face great odds like sexism, prejudice or indifference. You never know who you might inspire or even what it might do for you when you try.
I'll be watching the Starz production of The Rook today (in fact, in just a few hours) and while it naturally won't be exactly like the book (after all, the Myfanwy Thomas in my mind is not exactly the same as the author's, and probably not the same as the one in other readers' heads, so why should I expect a facsimile on the small screen?) – I'll still enjoy it for what it is. I really like the book and I'm a fan of Olivia Munn. I hope you check it out (and the book!) too.