I've only attended a few conferences where James Randi was a host/presenting, but you can be certain that when he was there, he was the center of attention.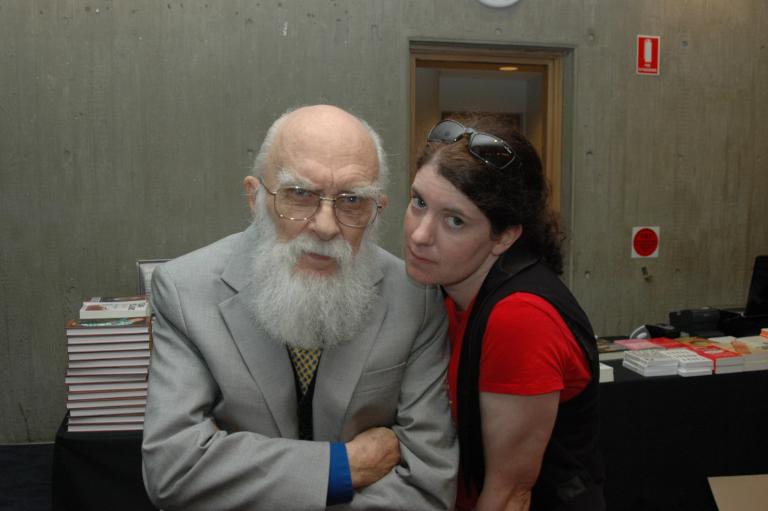 But despite the intermittent contact, there is a direct line between his events and networking, and my eventual M.Ed in the measurement of supernatural and paranormal beliefs. I even have an interview or two with him on the Token Skeptic podcast, and there's probably many more of my podcasts where he is mentioned, or at least hat-tipped (he certainly had a sense of style with hats!).
For those (and there may be still a few!) who don't know, Randi was an Canadian-American stage magician, known as a scientific skeptic who was the co-founder of groups such as the Committee for Skeptical Inquiry (CSI), originally known as the Committee for the Scientific Investigation of Claims of the Paranormal (CSICOP).
He also founded the James Randi Educational Foundation (JREF). He began his career as a magician under the stage name The Amazing Randi. His James Randi foundation continues to make grants to non-profit groups, particularly those that carry on his life's work.
The encouragement for many of us to research and investigate is certainly influenced by his life work and I know there'll be a lot of very sad people out there for some time about his passing and my thoughts and best wishes are with them.
Here's a clip from a documentary, An Honest Liar.