It's not news to know that Peter Evans, former 'My Kitchen Rules' star and author of cookbooks has problematic beliefs. That is, beliefs that should be ignored in favour of informed decisions based on information provided by actual health officials, not reality TV stars.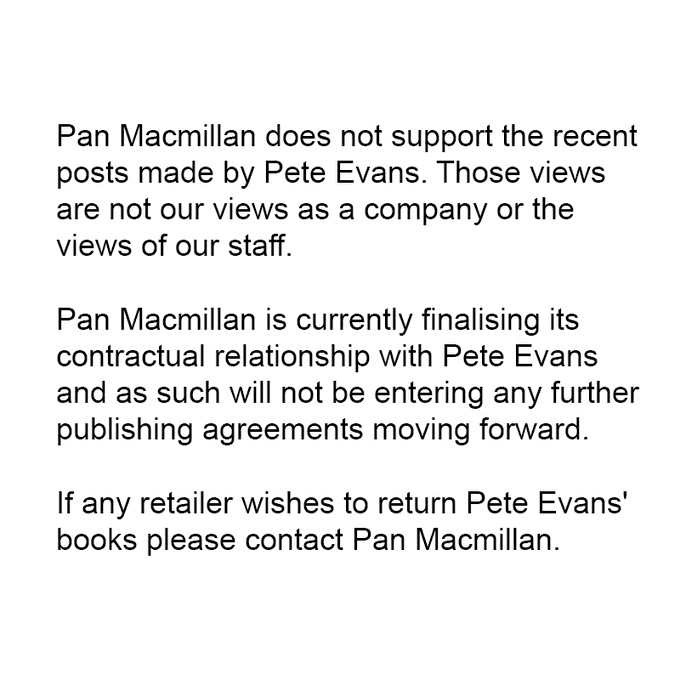 But after a series of mishaps this year – on top of all the smirking that has occured in the past about his 'activated almonds' and the understandable shock over claims that some of his recipes were potentially dangerous for infants – is a new trend.
Firstly it was denial of the dangers of the coronovirus, which (as you might guess) is not treatable by a 'revitalisation platform'. Nor is the virus something that anti-vaccination believers should be giving health advice upon, nor have their messages boosted by same said reality TV hosts.
Now Evans is being petitioned against for his online antics, which has resulted in bookstores pulling his works.
Meme Post
Over the weekend, Evans shared a meme on his social media; a caterpillar wearing a MAGA hat chatting to a butterfly who features the Black Sun logo on its wings, commenting on its changes as some kind of meaningful and positive development?
Evans captioned the image: "An oldie but a Goldie [sic] There are many different interpretations of this image. Peace and love to all always."
When a social media user commented on the symbolism, Evans responded: "I was waiting for someone to see that," a comment which has since been deleted. According to Gizmodo, the image was recently shared on a Nordic Neo-Nazi website.
Today, from Pan Macmillan, the publishers of his books:
"Pan Macmillan does not support he recent posts made by Pete Evans… currently finalising its contractual relationship with Pete Evans and as such will not be entering any further publishing agreements moving forward."
Then there's an offer if you're a retailer to return his books unsold.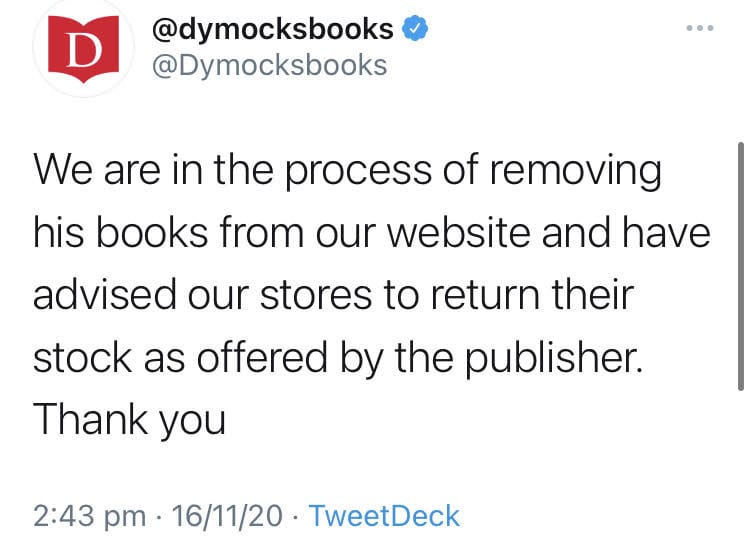 Dymocks, a national bookstore chain, has taken up that offer:
We are in the process of removing his books from our website and have advised our stores to return their stock as offered by the publisher. Thank you.
As of typing this, the petition has yet to hit 4000 signatures, but I suspect it may turn out not to be necessary considering the rightful backlash against Evans everywhere. And just when it seemed nothing good was happening in 2020! Perhaps this is an early Christmas present?