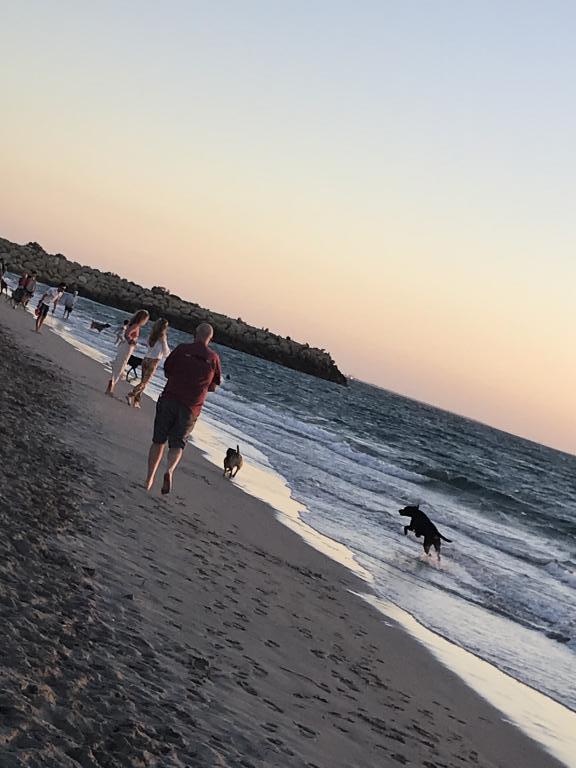 In the 1600s Italian astronomer Galileo Galilei pointed his telescope to the night sky to watch the stars. I'm certain he didn't feel the shock of an inquisitive wet nose shoved into the back of his bare knee at the same time.
C.Y O'Connor beach is a small cove just south of the city of Fremantle, a port town on the coast of Western Australia. It fills up daily with walkers and their dogs.
Dogs like the big lollopy-slobbera-dors, that will shake sand, water and saliva all over you and your beach towel, with a level of joy measurable from space.
Then there's the small, prim pug-a-la-doodles who are gently lifted up from the hot and tiny carpark near the train line, across the scary, pet-swallowing Arrakis-like sand dunes over to the sea, to march in proud formation along the shore behind their owners for hours.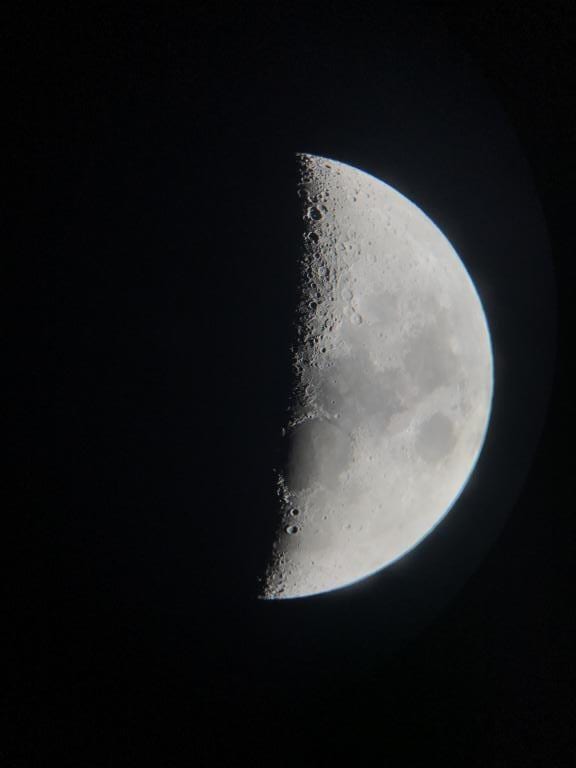 And then there's the fluffy Northern-curly-bounce-hounds, who will wail and mope at the sight of salty water, until you pack up the picnic basket to leave. Then they'll vomit bits of seaweed out the car window all the way home.
Dogs are also welcome to public astronomy events held on their beach, like tonight's Great Conjunction. This is where I had the experience of being snuffled on the back of my legs by a puppy, whilst I was peering down a tube at the moon.
Today, telescopes were set up by Perth Observatory volunteers (along with a great many others by local astronomy-enthusiasts), in order to look at the stars. The Observatory itself, situated in the hills east of Perth in Bickley, is state's oldest observatory at about 120 years old.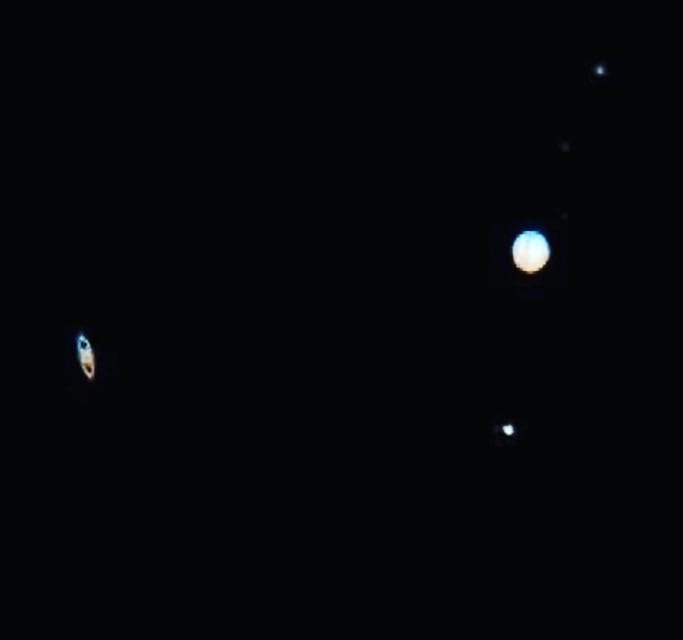 Major public education events like "Astrofest" at Curtin were still held this year despite the Covid-19 pandemic, and the tentative and relative freedom that we have been enjoying in this state for the past few months has led to a trend of 'getting back to normal'.
While chatting to others standing in the lines behind the telescopes, we agreed that this interaction was incredibly rare and astoundingly fortunate. One attendee compared our situation to that of New Zealand, where they are also able to gather and star-gaze this evening.
I felt very concious of our lack of social distancing (picnics held under astrolabes, folks lining up to check out the telescopes, lots of dogs and children running about), and we were told that the eastern states were sadly being rained out of this experience, plus facing some new restrictions about gathering in public spaces.
This was more than just a 'once in a lifetime' opportunity, and we were all very patient and polite, even as the park filled up and continued filling up with people well past 9pm when I decided to head home.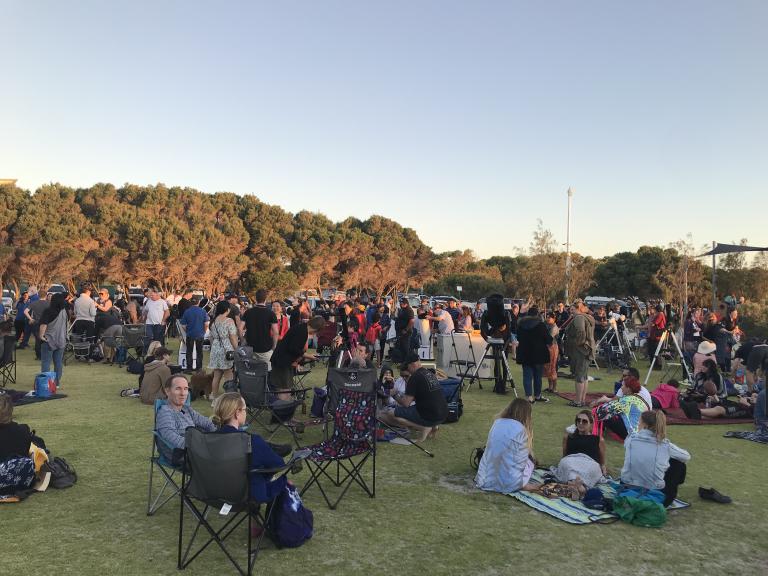 I got the chance to speak to Matt Woods of Perth Observatory while at the event:
You can check out more of my experiences of heading down to a local Perth beach to see the planets on my Instagram at Token Skeptic!