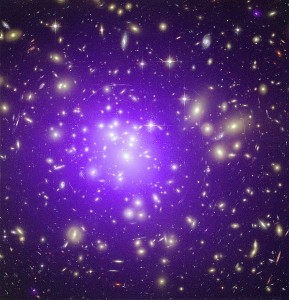 We Remain Free To Choose.
Free will.
We easily claim it for ourselves even as we would all too often deny its exercise by others.
We extol diversity even as we impose greater and greater social sanctions for non-conformity.
It's man's nature to impose his will upon others.
God, I think, laughs. He didn't make us that way.
If there is one theme that appears consistently throughout Scripture, it's the gift of man's free will. God could have created robotic, soulless machines that literally and forever sang His praises.
But no.
He wanted something far more complex. Something with which He was capable of attaining true affinity over time. Something far more . . . dangerous.
Adam and Eve were free to choose. They chose poorly. David was free to choose. His choices were a mixed bag. Mary was free to choose. She chose wisely.
For Mary said yes.
Yes to becoming the vehicle that permitted the fully divine to simultaneously become fully human.
This was no Greek myth, where the gods over-powered and took all that they demanded.
No, God asked and humbly accepted the possibility of rejection.
Mary's was not a reluctant yes. It was absolute.
Mary and Joseph together nurtured, and protected, and loved the humble presence placed in their care.
And Mary's yes was as much a yes to humanity as it was a yes to God.
The Ave Maria mirroring – and righting – the Eva of the garden.
This may well be the true meaning of Christmas.
God created man, infusing him with the freedom of thought, of movement, of love.
But man too often chooses poorly.
Sometimes man attempts, vainly, to reach upwards towards God – much like Adam and Eve and the infamous builders of the Tower of Babel.
But this time was different.
This time, God reached down to man. This time, God reached down to become man.
God, through Christ, sought to establish an infinite and immeasurable bridge. A bridge that will forever and always connect the human heart with the divine spirit. He did so to set the world to rights.
He asked, but He did not demand.
And Mary said yes. That's made all the difference.
Now, if we listen closely, we may well find that He is asking us, anew, to say yes yet again.
A yes to make Him the center of our lives.
A yes to making the world a little safer – a little less harsh – for the poor, the vulnerable, the oppressed.
A yes to radical hospitality and community service.
A yes to love, for our neighbors and our enemies.
But it's our choice.
It's always been our choice. It will always be our choice.
He won't overpower us. He won't make demands.
But He will always ask.
Mary said yes.
What say you?
Peace
Image Credit: Wikimedia Commons
* This Post Was Inspired by The Venerable Fulton J. Sheen