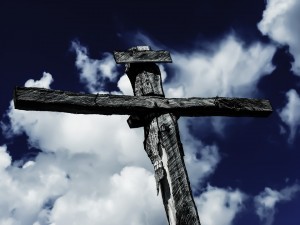 Two Gardens
What the fall in Eden unleashed,

The rise near Gethsemane contained.

The sting of death succumbing

To an encircled prickle of thorns.

Painful toil upon a cursed land,

Revealed at last as but a harbinger of

An easy yoke walking upon holy ground.

Turmoil, decay, and death transformed,

Forever cast into flames, unbound.
Two Trees
One tree holding out promise

Of knowledge and life,

And the power to command

The heavans from earth,

Coveted by stealthy rivals.

A second tree, humility itself,

Fully embracing death,

Even as it pointed to

A life renewed.

Its wooden embers, if fanned,

Shine as a light along the way.

With history now upended,

And death finally crushed,

The reversal, once begun,

Was on that day

Done.
Peace
Copyright 2016
Image Credit: Pixabay.com